Catherine White's Pope Francis Painting displayed at St. Patrick's Cathedral
|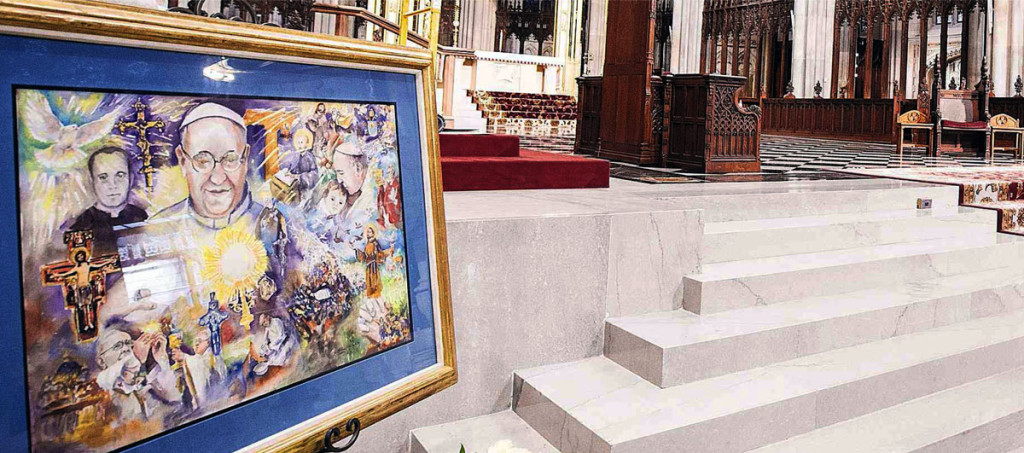 We at Stu-Art Supplies would like to take this opportunity during Pope Francis's visit to New York to congratulate Catherine White for the honor of having one of her paintings placed on the altar of St. Patrick's Cathedral.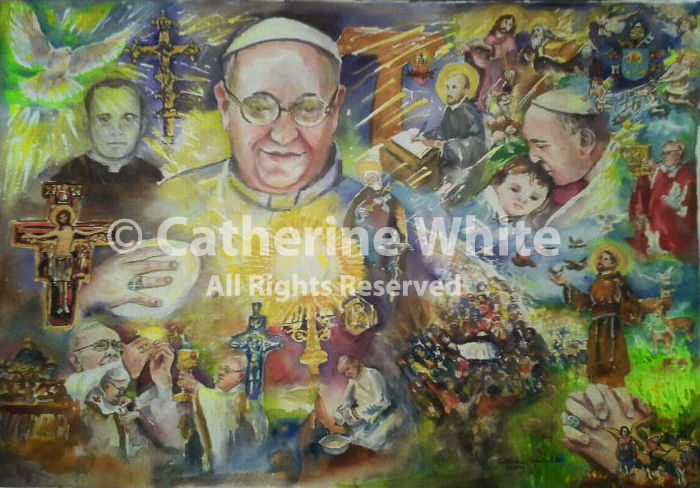 Her painting will be on display in the Cathedral throughout the Pope's visit. This is extremely special for us, as well as Catherine, because as a young lady she worked at Stu-Art Supplies and has been a customer and good friend for many years. Catherine's mother, Anna Klein, was also a very accomplished artist who introduced her children to the world of painting at a very early age.
We are very proud of Catherine as a person and artist. This is a tremendous honor and we feel there's no one more deserving than her.
Congratulations Catherine!!
An article about Catherine and her Pope Francis's painting was published on September 22nd, 2015 in the Newsday paper.
About Catherine White
Catherine grew up in Baldwin, Long Island, NY. Her mother, Anna Klein was very involved in the Arts and ran an art studio in the carriage house on their property. She went on to study art and received a Bachelor of Arts Degree in Studio Art at C.W. Post University, graduating Cum Laude in 1982. Catherine excels in watercolor and is proficient in other mediums as well. She now runs the Artist Exposed Studio in the same carriage house of her childhood. She is a member of the Long Island Portrait Guild and her work has been exhibited at C.W. Post University, Nassau Community College, Planting Fields Arboretum and the Baldwin Public Library, among other venues. For more information, please visit her website www.artistexposedstudio.com.
If you would like us to publish something about you, please click here.
Subscribe to our Newsletter:
If you Like it, please Share it: