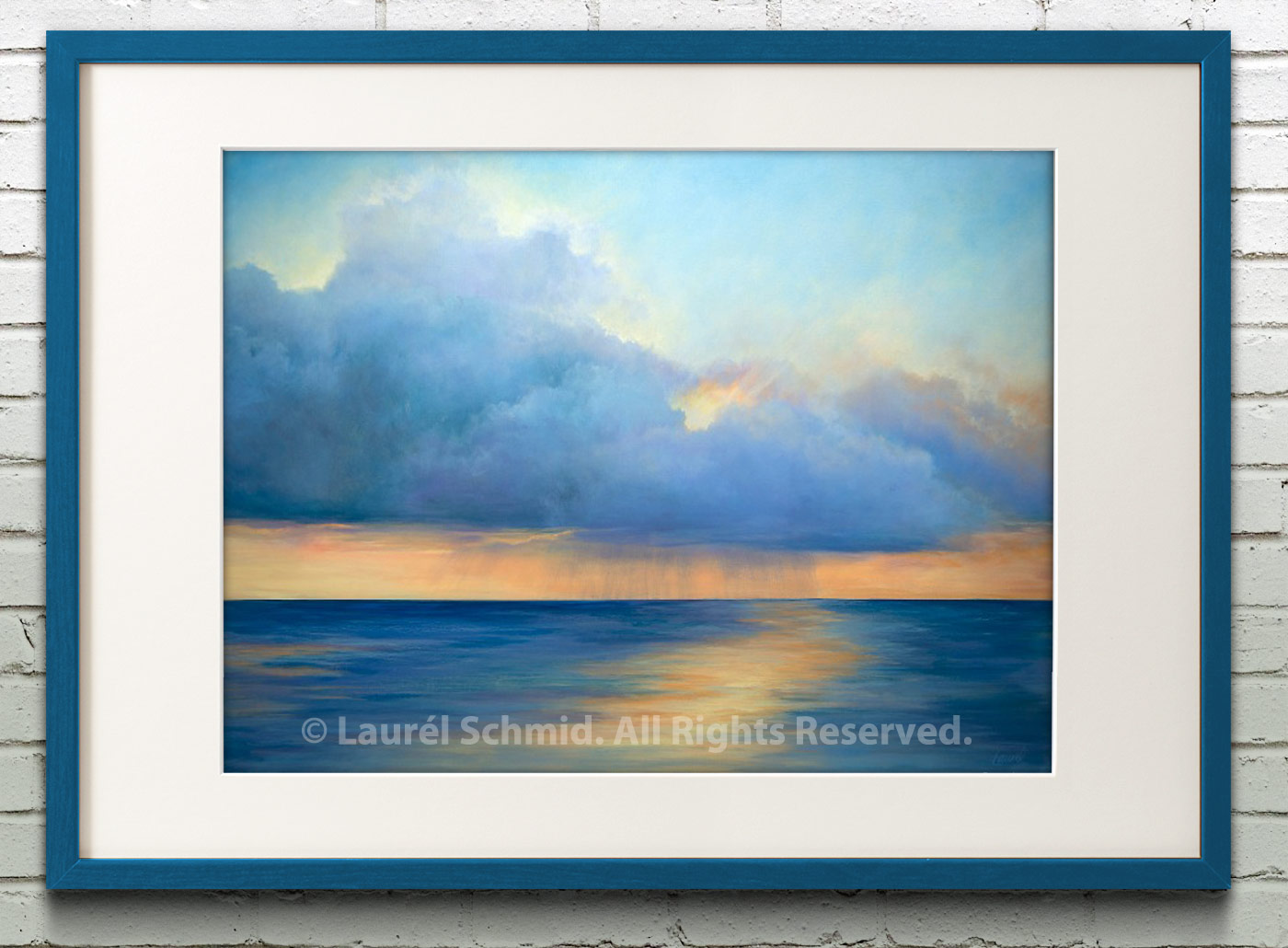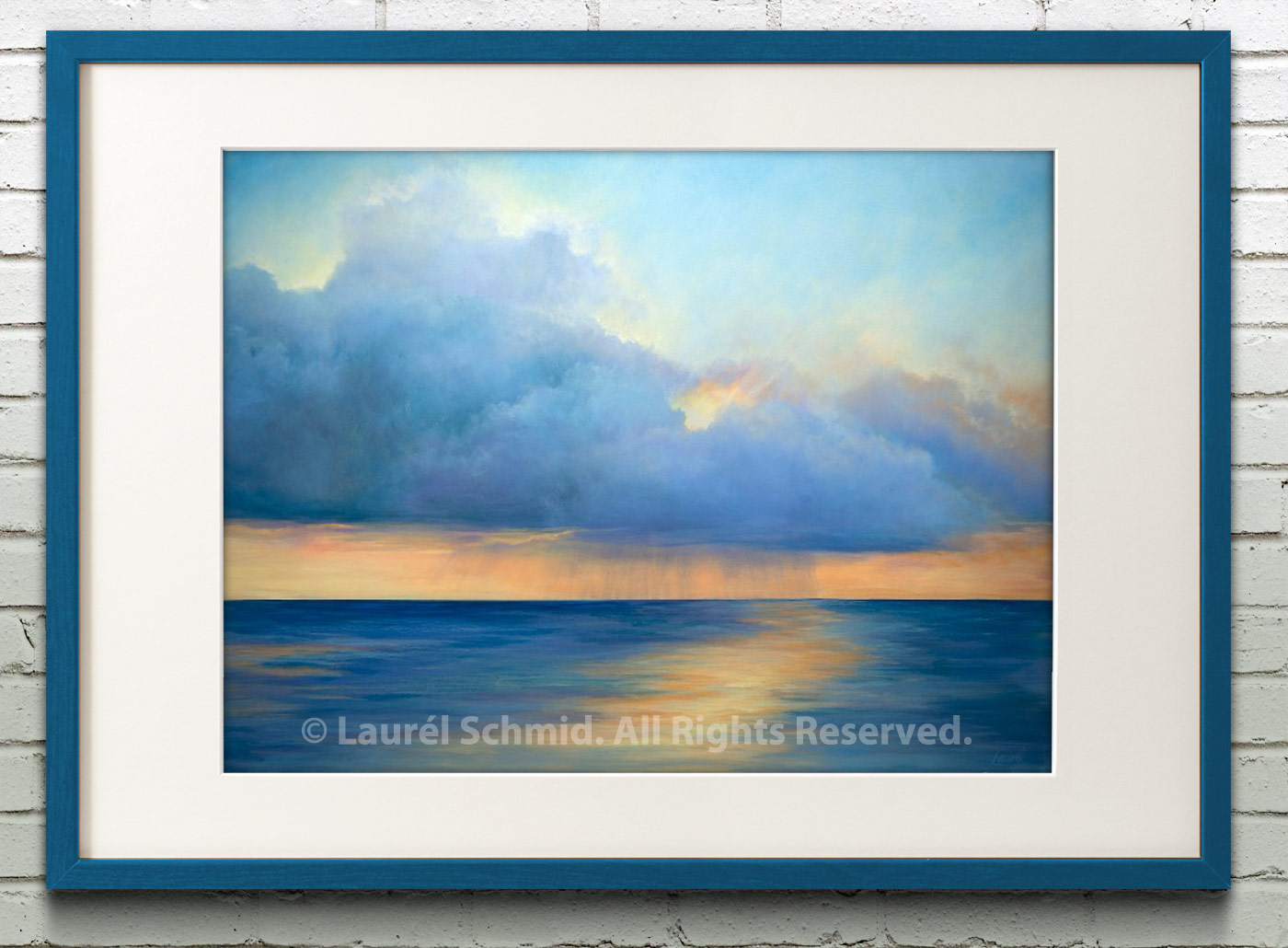 Today's WOW! is about the artistic creative process. Artist Laurél Schmid is sharing with us the process that inspired her to create one of the last beautiful paintings in her collection: "Simply Radiant".
"'Simply Radiant' is a larger painting: 48 inches by 36 inches (4′ x 3′). This painting was inspired by a fantastic sunset one afternoon on 7 Mile Beach in Grand Cayman. It was painted with Acrylic utilizing various layers and some glazes. This painting was not done in one sitting but rather in various sittings allowing me time to work in layers and observe each completed layer before applying the next. This is typically how I work . . ."
Laurél Schmid
Sketch 1 shows Laurél Schmid's initial sketch, as well as a mini color concept. The two others show the progress while the artist is working on the painting.
"I am fortunate to get to paint in both Grand Cayman and Florida," Laurél told us. "I absolutely love the colors of the water in both locations as well as the gorgeous sunsets and fantastic cloud formations! As you can see from this painting they can often be quite dramatic! I love the challenge of capturing the light reflection on the water as well as the character and lighting of the clouds."
Originally from Wisconsin, Laurél Schmid graduated with a B.A. in Graphic Design. Some of her childhood memories while growing up in Wisconsin are of her grandparents traveling to nearly every State in their VW Bug while sketching or painting the scenery. Creativity, a love for nature and travel is in her genes.
Before returning to Cayman in 2011, Laurél lived in Colorado and owned a Graphic Design business for 12 years. During this time she expanded her creative talents by exploring Faux Finishing and Mural Painting. Since returning to Cayman Laurél has focused completely on Fine Art. Her artwork is exhibited throughout Cayman and is collected both locally and internationally.
The majority of Laurél's work is Acrylic with occasional elements of texture. She also enjoys Colored Pencil, Watercolor and hand paints decorative Bamboo signs.
Her artwork is represented by the Kennedy Gallery, NGCI, and the Gallery at The Ritz-Carlton where she was honored to be the Featured Artist of the exhibit in January 2016.
Take a look at some of Laurél Schmid's amazing paintings on her own website and Facebook page.
Subscribe to our Newsletter:
If you Like it, please Share it: