NEW! Lightweight Economy Ready-Mats Available Online
|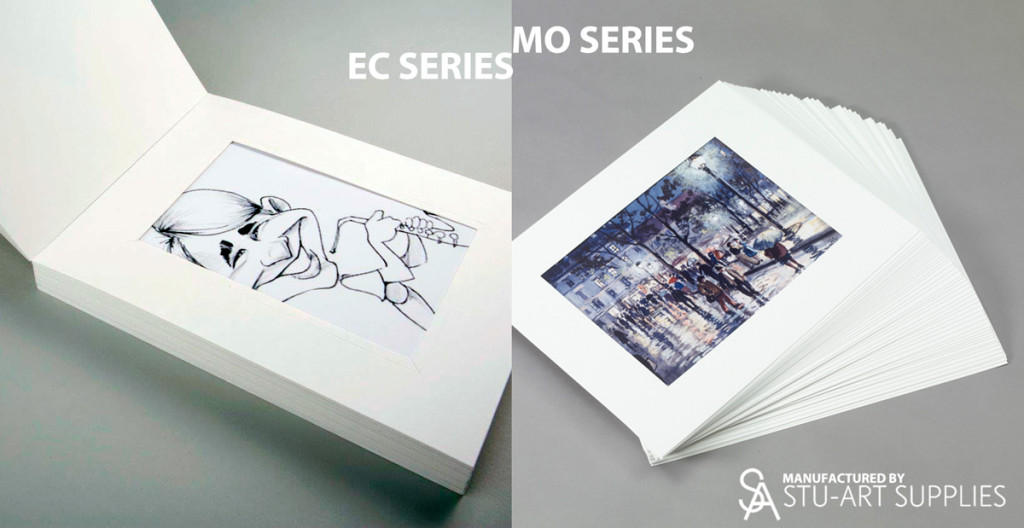 Stu-Art Supplies' Lightweight Economy Ready-Mats are finally being introduced to the public.
These thin, lightweight ready-mats have been manufactured by Stu-Art Supplies for the past 50 years but never before have they been available to the general public. Until now!
Stu-Art Supplies' Lightweight Economy Ready Mats are made of a thin die-cut card stock not mat board.
Designed for schools & other teaching establishments they are the perfect "give away" mat for students to take their artwork home in. These budget mats are the answer for the instructor that wants the student to display their artwork projecting a more finished visual without investing a large amount of money.
Used by many schools throughout the country as an inexpensive teaching aid, these ready-mats are available in two different styles and a variety of sizes.
These are the new Lightweight Economy Ready-Mats that you can find at our online store:
• Ready-Mat MO SERIES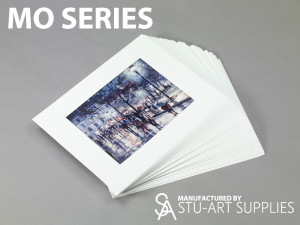 The MO Series are
packaged as 50 loose mats without backs
. The inside edge has been die-cut and scored, allowing you to bend the border inward to make the opening larger or, if desired, simply bend the border to the back, color it with a marker or paint, and return it to the front for a double mat effect.
The MO Series is our largest selling institutional matting series.
Buy Ready-Mat MO SERIES
Starting at $0.44 per mat
• Ready-Mat EC SERIES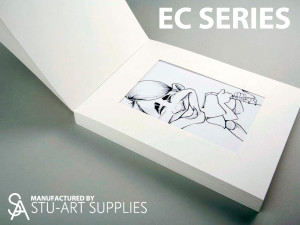 The EC Series are
packed as 25 mats with 25 backings glued together in a pad form
. The EC series has been a favorite among caricaturists for years. They're great when working a wedding or any other party.
Just peel a mat & backing off the block, slide the work in, and slip the matted print into a Stu-Art Supplies Clear as Glass Bag*. This makes a great professional presentation.
Buy Ready-Mat EC SERIES
Starting at $0.88 per mat + backing board
*
Clear-as-Glass Bags are sold separately. You can buy them
here
.
Go ahead give it a try; we know you'll like them.
If you want more information about our Lightweight Economy Ready-Mats, please contact us:
Subscribe to our Newsletter:
If you Like it, please Share it: