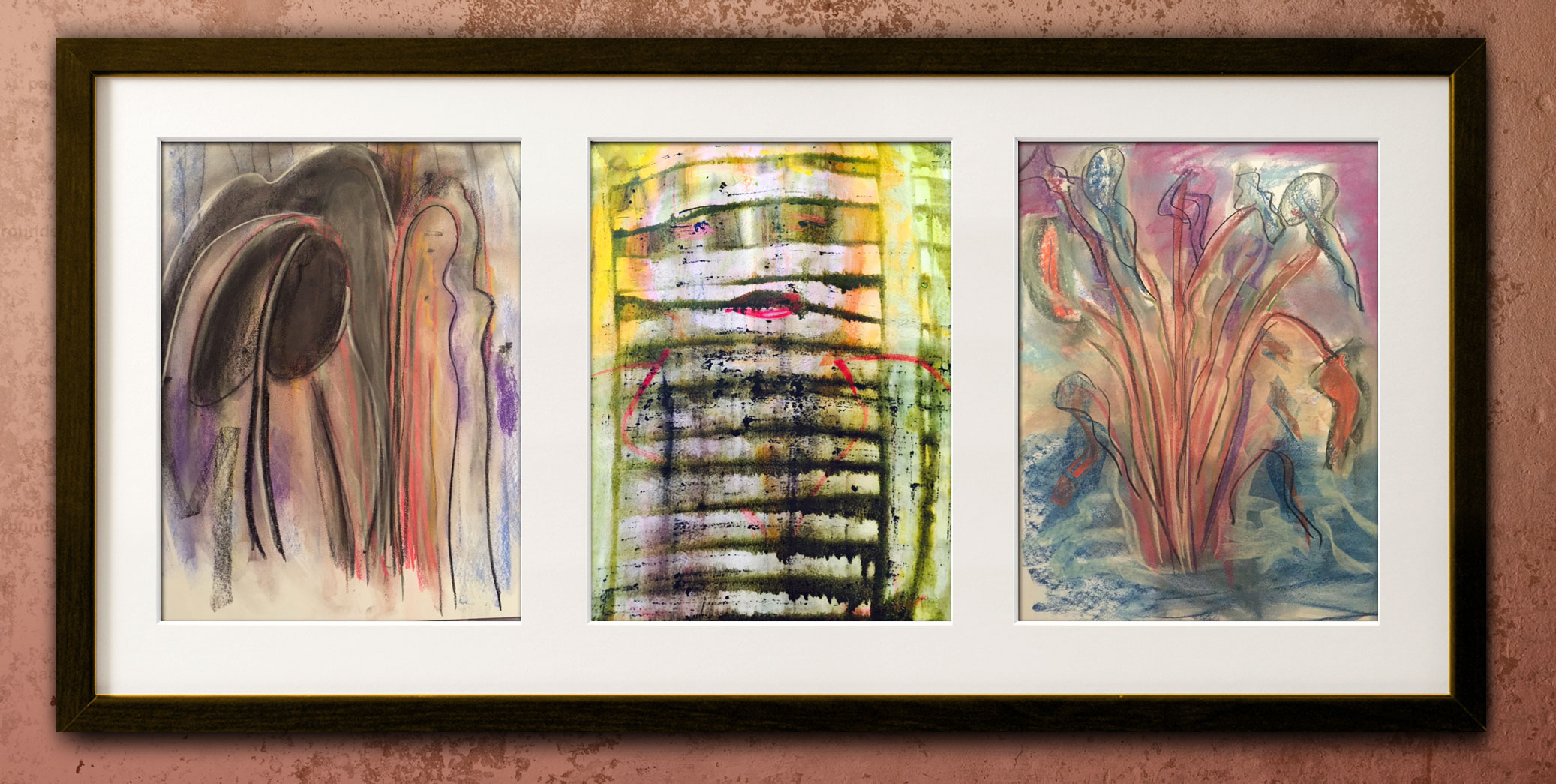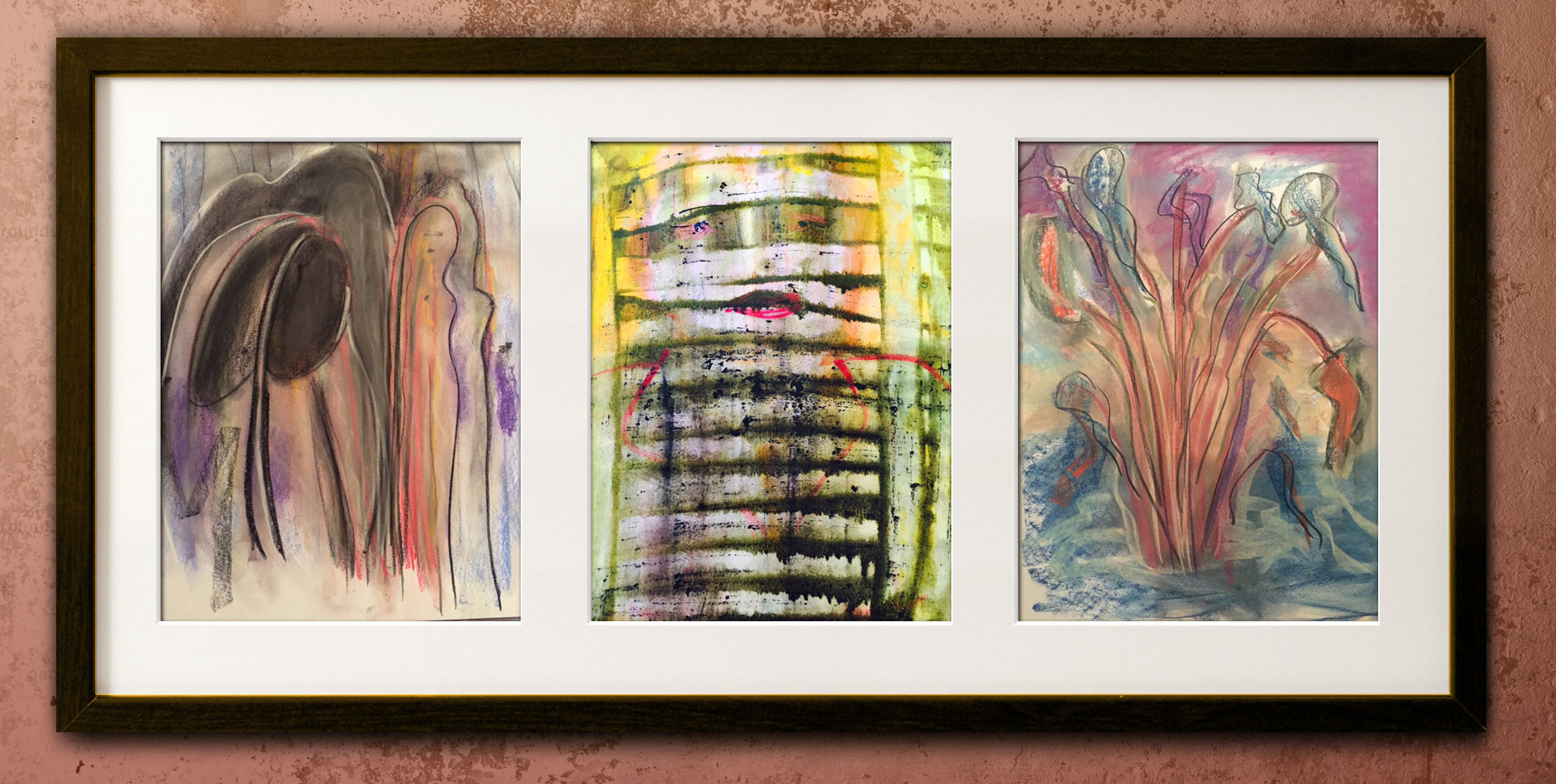 Today's WOW! is an exceptional artist. Joseph August De Leo's art is as interesting as the artist himself. For that reason we decided not to choose just one of his paintings but three: "Shadows of Lingering Thoughts," "Woman in a Sardine Can" and "Flower Wander".
About "Shadows of Lingering Thoughts":

"We all live within these shadows – We hold on to mistakes and embarrassments of the past but we always hope to create new beginnings -Things linger for all of us and shedding these negatives is part of human existence. The naked woman and the subjects in this pastel tell the entire story."
About "
Woman in a Sardine Can
":
"Its name suggests the struggles in today's world. Many of my friends have identified themselves within this work. My thoughts develop as I work. The images evolve slowly and then take over my mind and develop through brushwork. The technique used includes both watercolor and acrylics. The work is 20 x 24 Most of my works are parts of life's stories and emotions."
About "
Flower Wander
":
"Color form and texture predominate my artist's toolbox. My works explore my minds identification with nature, humanity, as well as my surrounding cultural constructed environment. As I blend these concepts, I look back to my previous training in music, theatre, dance, acting (member of SAG-AFTRA) and photography, to immerse myself in visions of wonder, heartbreak and delight. Using watercolor, acrylics and pastels, I transform blurred internal visions into external visual spatial constructs."
Joseph August De Leo
Joseph August De Leo, or Joe, is a music educator and former director of music education at Five Towns College (presently Adjunct Instructor and university student teaching supervisor) at New York University. He has exhibited at the Soho photo gallery, as well in Santa Fe and in Argentina. Joseph is a member of the Brooklyn Waterfront Arts Coalition in Red Hook Brooklyn and also exhibits his work at the Greenpoint Gallery. To add to Joe's many accomplishments let's not forget director and founder of the Shubert Shakespearean Players (Baldwin, NY) and pressed flower designer that works at the Brooklyn Botanical Gardens.
"Out of my work in many areas of the arts, I have emerged as a fine artist discovering the connections and interrelationship that exist within each; mixing and molding ideas and thoughts through color and light." Joe told us.
"While many of my works are seemingly recognizable, they represent a process analogous to darkroom techniques; transforming the mind's picture negative into a creative image- and a life on paper emerges for all to see and respond to."
Keep updated with Joseph August De Leo's work on his own Facebook page.
Joe uses mats and frames from Stu-Art Supplies.
Subscribe to our Newsletter:
If you Like it, please Share it: