Custom framing an artwork from LinkedIn
|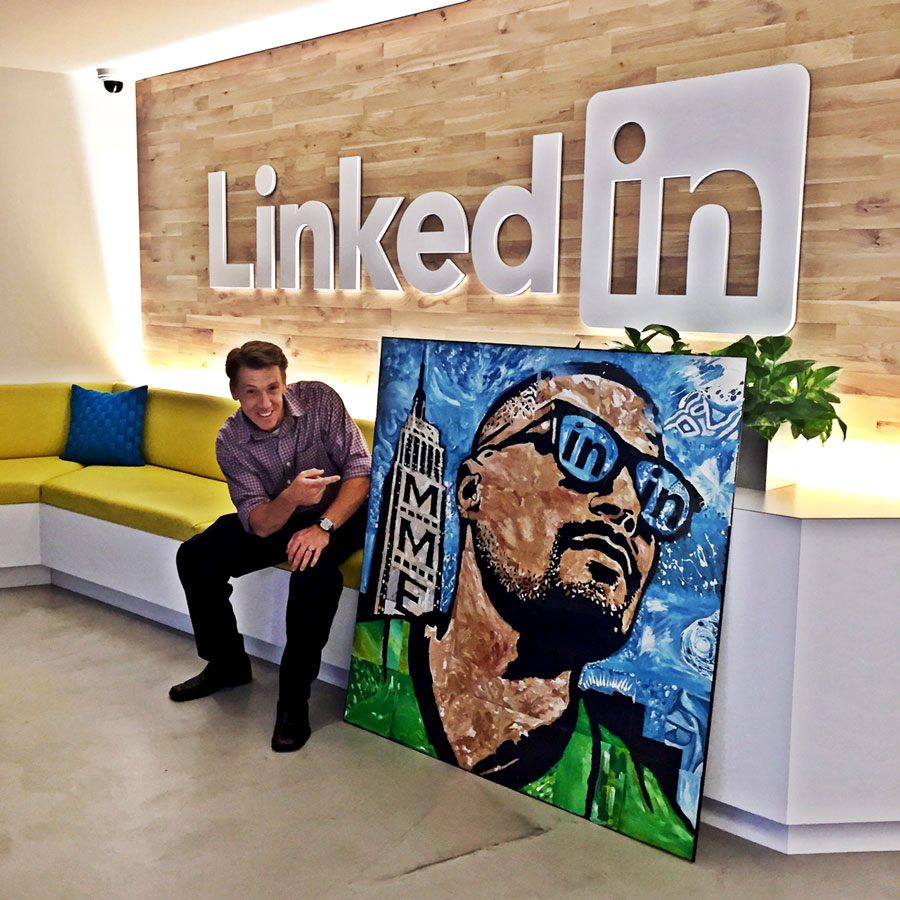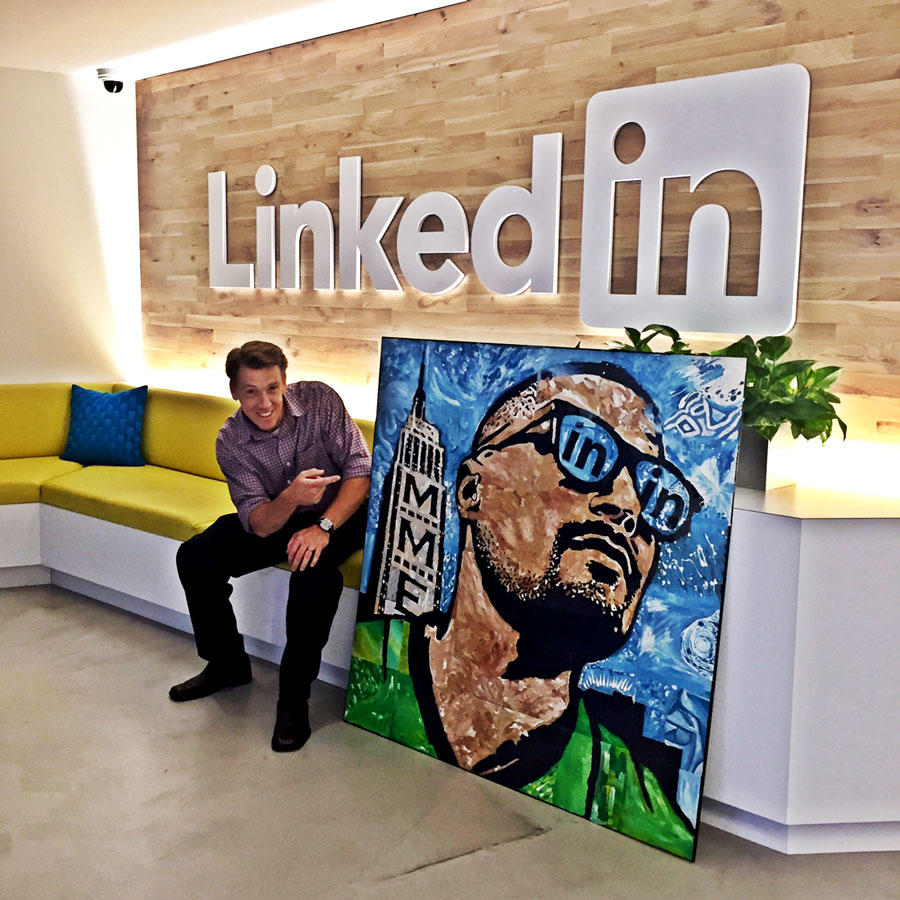 Our friend and customer Matt Chelel, owner of Creative Notions (creators of The Paintstro!), launched a new "Team Building" service for corporations and he had the wonderful opportunity to work with LinkedIn.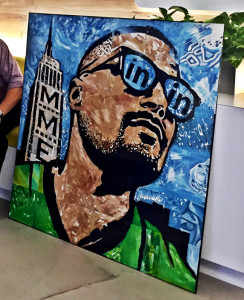 His new "Team Building" service looks to be a huge success.
The rendering you see is of a LinkedIn employee. No one in the company including this guy knew what the finished product would be.
The people involved in this event were divided up into teams. Each group was responsible for painting a series of panels. Upon completion each team's artwork was assembled together with the others and before their eyes this image appeared. This exercise was to show that although different departments work separately on several aspects of the same project the finished product is only as good as each department's involvement.
Due to the scale of this painting (4ft x 4ft), Matt took a ride up to New York and met with us to consult on which frame would be best for this application.
Custom Framing this artwork:
We told him that a Nielsen frame #68 Black was super strong with a clean finished edge that enabled him to assemble the project on site with nothing but a flat head screw driver. His artwork was made up of 2 thick 48″ x 48″ pieces of clear acrylic panels.
For more information about custom framing, please contact us:
About Creative Notions
Creative Notions is an art company with up to 16,000 workshops. "What excites us everyday is knowing that we are providing Art workshops that improve our clients' lives – period." If you want to learn more about these innovative team building workshops, feel free to contact them at Matt@BoxItUpArt.com. If you are looking for a company that takes pride in their work: that's Creative Notions. Visit their website.
Subscribe to our Newsletter:
If you Like it, please Share it: