Custom framed Cristiano Ronaldo soccer jersey
|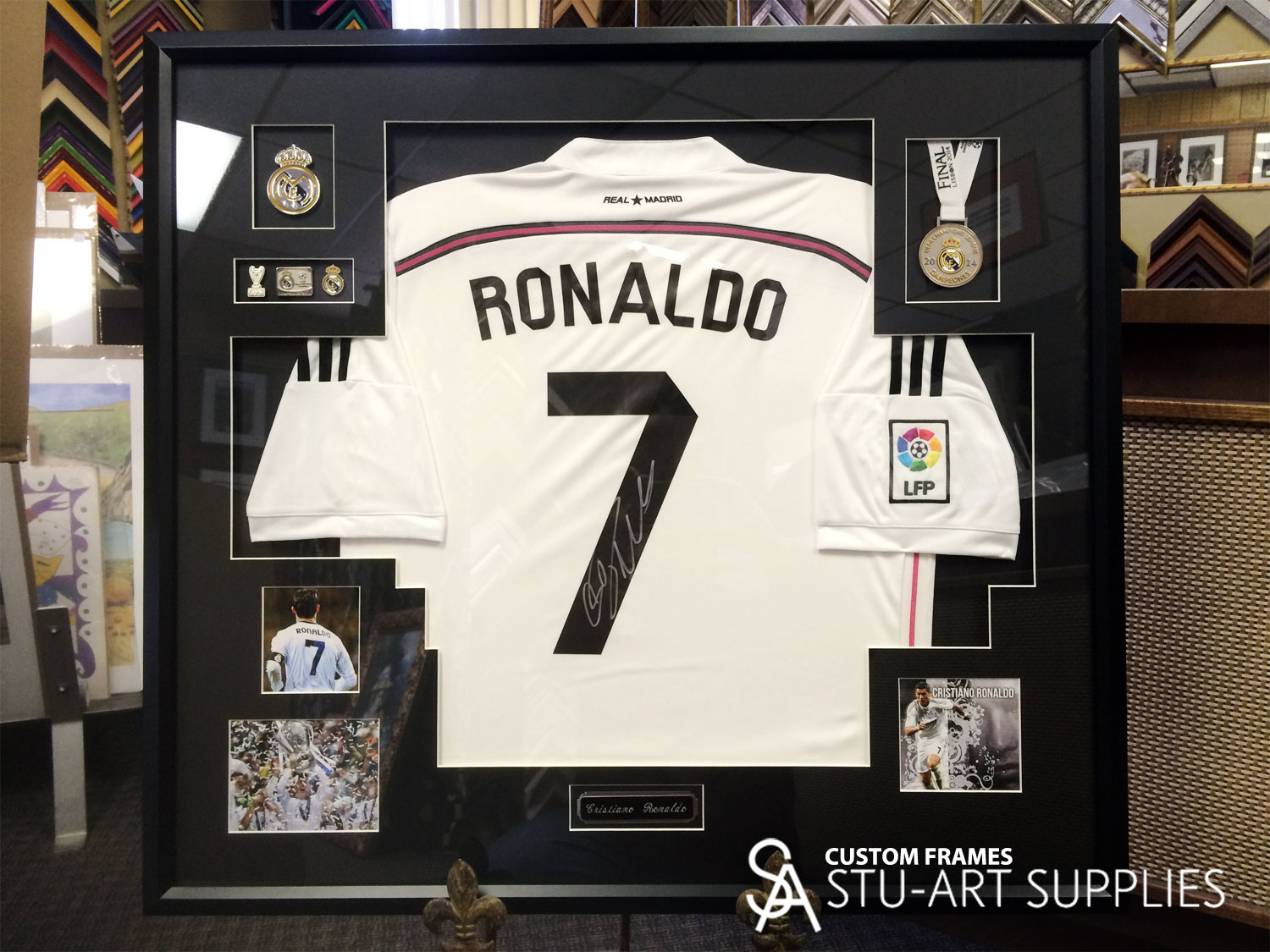 When we received a call from someone in New York City asking if we custom frame sports jerseys, it was an easy yes. Little did we know that the person was a very serious collector from Portugal. What he wanted we had never attempted.
He sent us some images from his private collection most of which were framed in Europe & Australia. With that said, not only had we never attempted one done like that but had not even seen a layout like it. For some insane reason we decided to take the challenge.
I'm glad to say after a few hours we came up with a plan, layout & measurements. Next the mat openings were cut and the rest of the pieces were assembled.
We knew we nailed it as soon as the customer came in to pick it up. The smile on his face said it all. As it turns out he has several other jerseys that he would like to frame in the same manner, mostly European Football (Soccer), American Football, several baseball & some Hockey. He gives them as gifts to family, friends and business associates. We look forward to our next challenge.
Cristiano Ronaldo soccer jersey custom frame
This is a signed Cristiano Ronaldo game jersey with many assorted collectable pins, medals and photographs. The mat chosen was Artique Raven with a white core. We cut several boxes of differing depths and sizes to accommodate all the memorabilia that needed to be incorporated in the project. A flat black wood frame with a ¾ inch face and 2 inch side deep was used.
For more information about custom framing, please contact us:
Subscribe to our Newsletter:
If you Like it, please Share it: