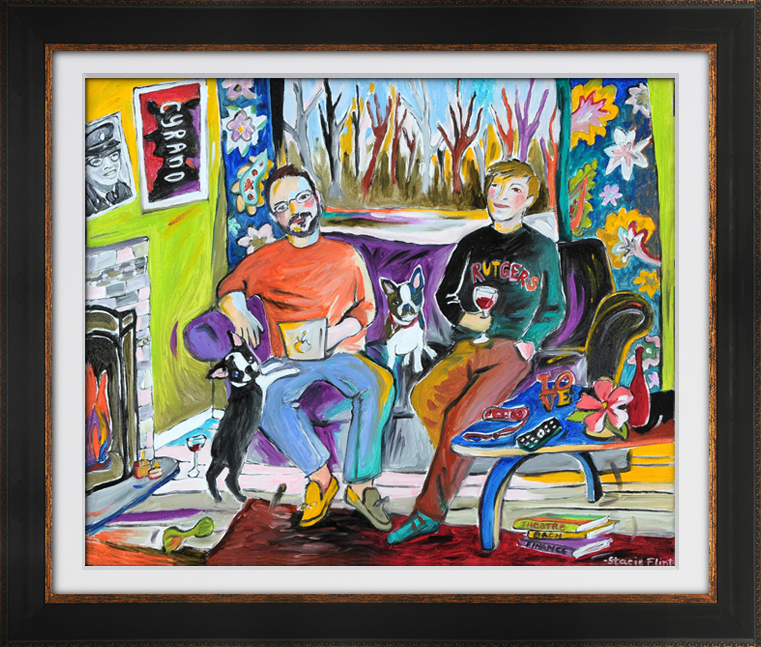 This WOW!!! is about you looking at yourself in a mirror, but that mirror is the imagination of the artist Stacie Flint. Stacie uses her colorful style to paint portraits of her clients and their family life, referenced from photos. Like today's painting, "Steve, Kyle and the Dogs".
Stacie told us:
"It was so much fun painting the portrait 'Steve, Kyle and the Dogs'. I love the commission process of client input and my artistic portrayal of the special relationships and interests in people's lives. The couple was very pleased as well!"
You can find more of her paintings, including a collection of commissioned portraits, on her website www.stacieflint.com
Stacie Flint is recognized for her colorful, joyfully quirky oil paintings inspired by her daily home life and imagination. People, pets and objects contribute to the art's emotionally vibrant animation, creating a magnetizing impact and frequently inspiring viewers to invent projected possibilities for personal narrative.
Share it: