Tell Us What's New And We'll Publish It!
|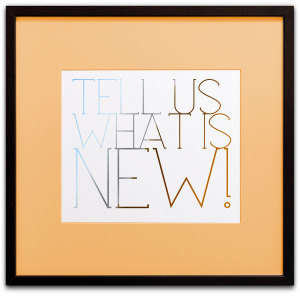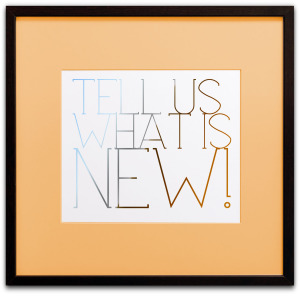 This is an invitation to all of our customers. As the title says: Tell Us What's New And We'll Publish It. If you have a new show opening soon, an event scheduled for next month or a new art class schedule for this year, a new project, a new whatever… Just tell us and we will publish it on our (your) blog. Anything related to your art activity, even if it's just an artwork you are proud of and would like to share or you are the owner of an art gallery. We would like to advertise it for you for free. If you sell more, so do we.
Let us know by sending an email to supplies@stu-artsupplies.com with the subject "Okay to Publish" including all the info that we might need (event description, date and place, images if there is any, etc). You can also contact us through the following form:
Tell Us What Is New!
Subscribe to our Newsletter:
If you Like it, please Share it: