Custom framed Daniel Pollera's latest painting
|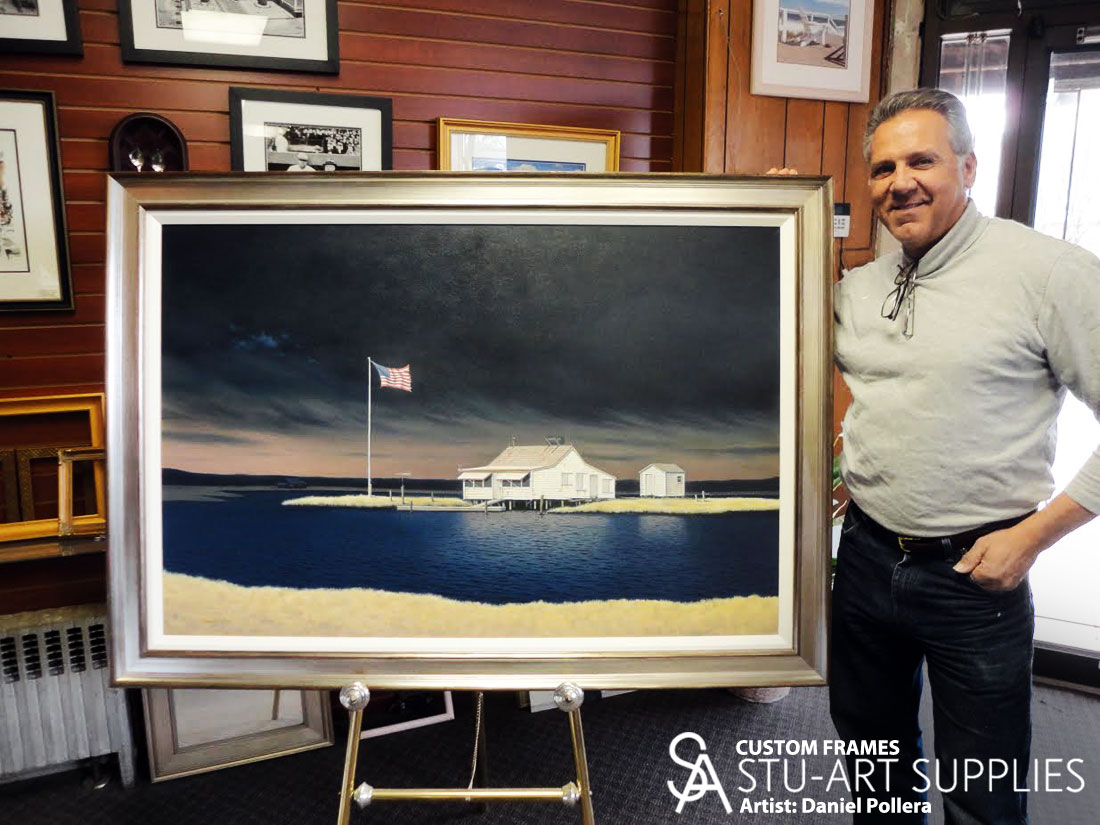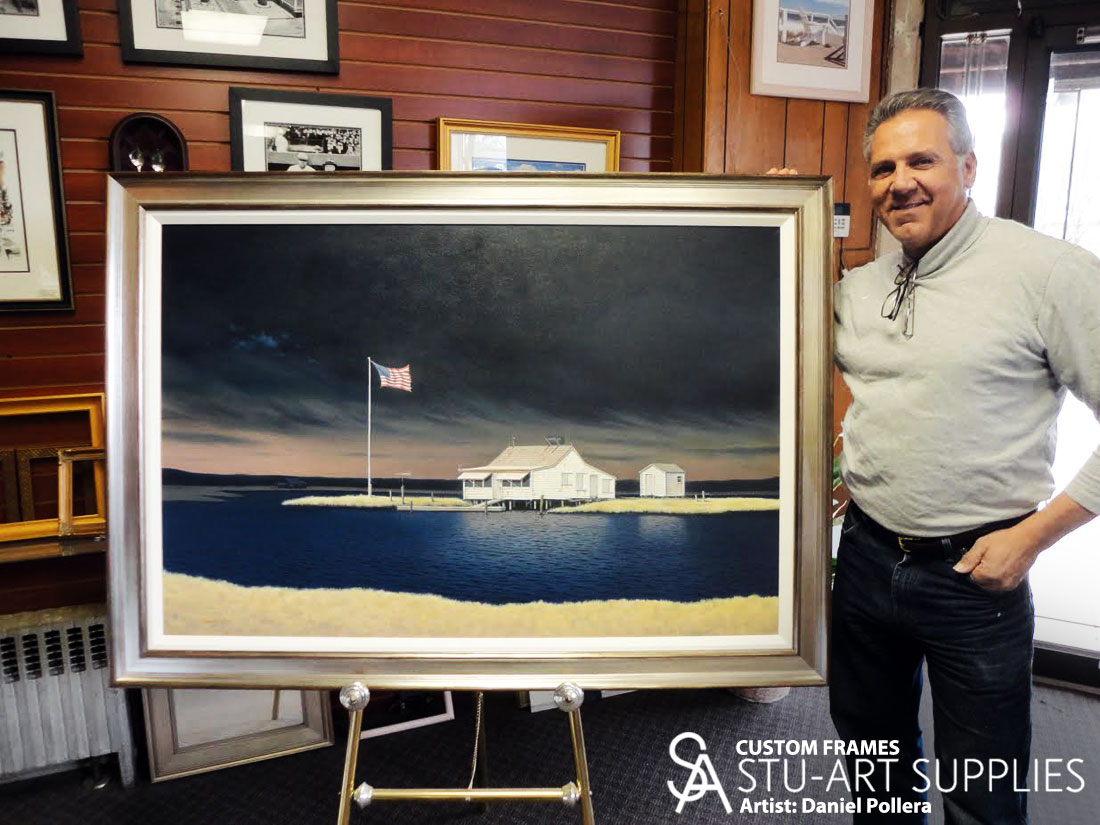 Our good friend, Daniel Pollera, just came by to pick up his latest painting. As always, the mood is fun and friendly when Danny comes in, it's like family stopping by.
For over 20 years, he trusts only us at Stu-Art Supplies to handle the framing of his original work. With values of up to $20,000.00 each it's a huge responsibility. One we never take lightly.
This painting is oil on canvas custom framed with a Larson-Juhl frame and matching linen liner.
This work was a commission sold through Chrysalis Gallery. The painting will be delivered to the new owners shortly. Its new home is in the Hamptons on Long Island, NY.
Dan mentioned that he hit it off so well with the purchasers that he's heading over to help with the hanging. How's that for service???
As always, we would like to congratulate Danny on another job well done.
For more information about custom framing, please contact us:
About Daniel Pollera
Daniel worked with Frances Norris Streit, a portrait and mural artist, assisting her on a 14' X 30' historical mural for the Roslyn savings bank. He also studied with Everett Molinari, a well respected President of the National Mural Society.
Daniel Pollera captivates his admirers by inspiring emotion and feeling through light and composition in his work. His paintings are void of people to create an intimacy between the viewer and nature which becomes thought provoking.
Some of his paintings have been purchased by international collectors in London, South Africa and Australia. Dan has been featured in many charitable events including East End Hospice, The Cancer Research Fund, The Guardian Brain Foundation and The South Shore Estuary Reserve Stewardship Awards. He has also had a one man show at the Long Island Museum of Art as well as group shows at numerous galleries. His work is presently published by Fairfield Art Publishing and Coastal Publications in New York.
Discover more on his website www.danielpollera.com and on his Facebook page.
Subscribe to our Newsletter:
If you Like it, please Share it: