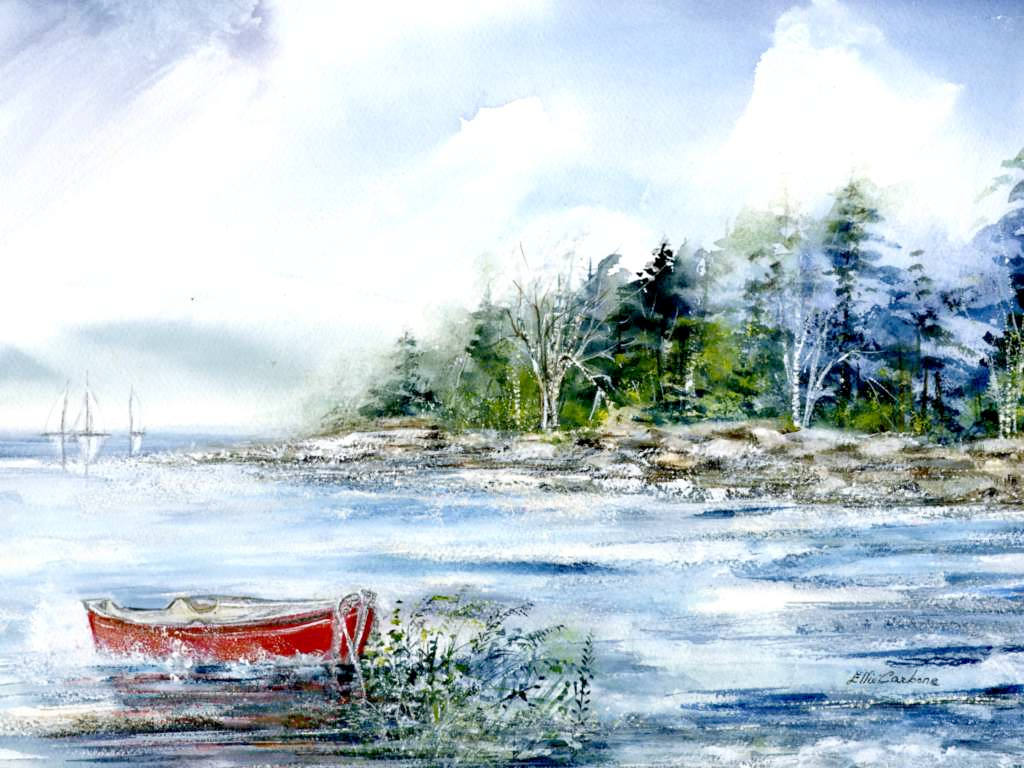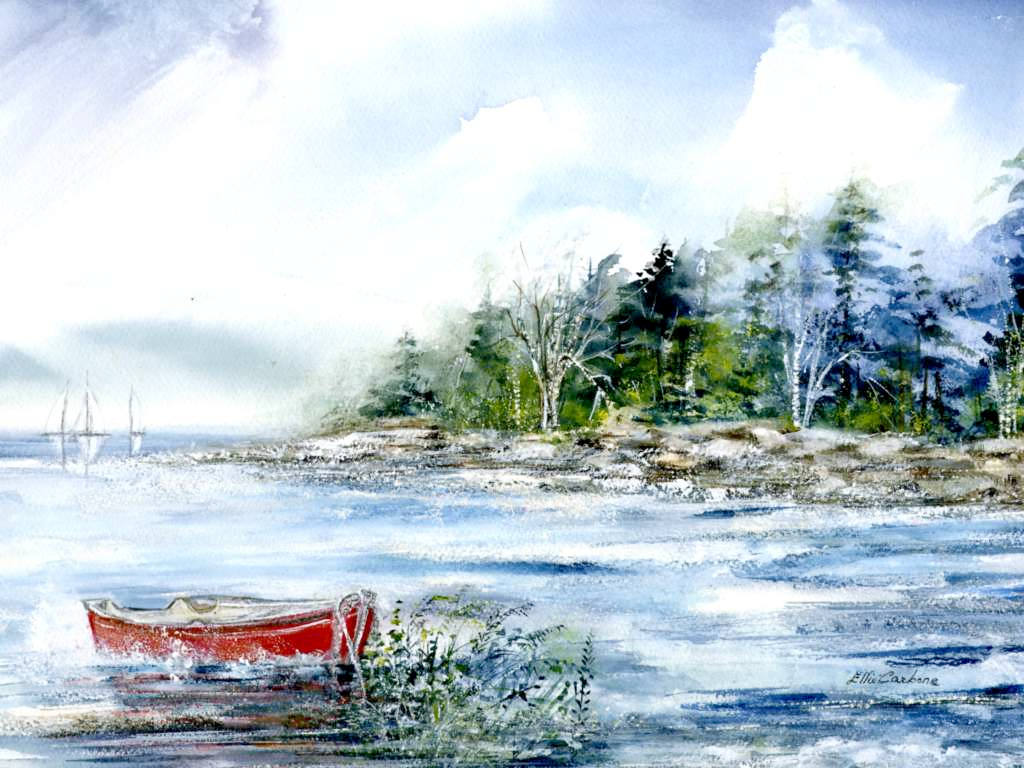 Today's WOW! is irrefutable proof about how artist Elinor Carbone not only masters watercolor techniques but feels passionate about it. As Ellie says:
"Watercolor painting and art in general offers me many rewards and I paint as often as possible. Watercolor's exciting qualities – its freshness, immediacy, and spontaneity – are what also makes it the most challenging painting medium."
Elinor Carbone
One of her pieces was recently selected, among thousands of applicants, by L.L.Bean to be exhibited in their Freeport, ME location
Born in Munich, Germany, Elinor Carbone is a gifted and recognized watercolorist. Even though her professional background is that of an illustrator, she has been developing her watercolor techniques over the past 27 years. She has studied with famous masters of watercolor such as John Pike, Ron Ransom, Judie Wagner, Tony VanHasselt, and Tony Couch and has participated in many art shows.
Her work has been exhibited mostly in central New York, where she has participated in exhibitions at the Skaneateles Art Festival, the Everson Museum, and the Parish Art Festival. Her painting "On My Own Time" was awarded Best of Show for watercolor at the SUNY Health Science Center in Syracuse, New York.
Her art will be soon exhibited in Princeton, Maine. Here is some information about it:
Event: Grand Lake Stream Folk Art Festival.
When: July 30th and 31st, 2016.
Time: From 10:00 am to 5:00 pm.
Admission: $8 one day | $12 two days.
Location: Princeton, Maine – near the center of town on Water St. (see map below).
More info: www.grandlakestreamfolkartfestival.com.
She will also be at the ANNUAL BLUEBERRY FESTIVAL (August 20th and 21st) in Machias, ME; and at the FREEPORT FALL FESTIVAL at L.L.BEAN (October 1st and 2nd) in Freeport, ME.
Ellie offers affordably-priced watercolor workshops throughout the year in Maine in the summer months, and in Florida during the winter months. To view a schedule of her upcoming workshops, please visit her Watercolor Workshops page.
Discover more about Elinor Carbone and her art on her website www.elliecarbone.com.
Ellie purchases our Museum Quality beveled mats in a variety of sizes to exhibit and market her prints.
Subscribe to our Newsletter:
If you Like it, please Share it: