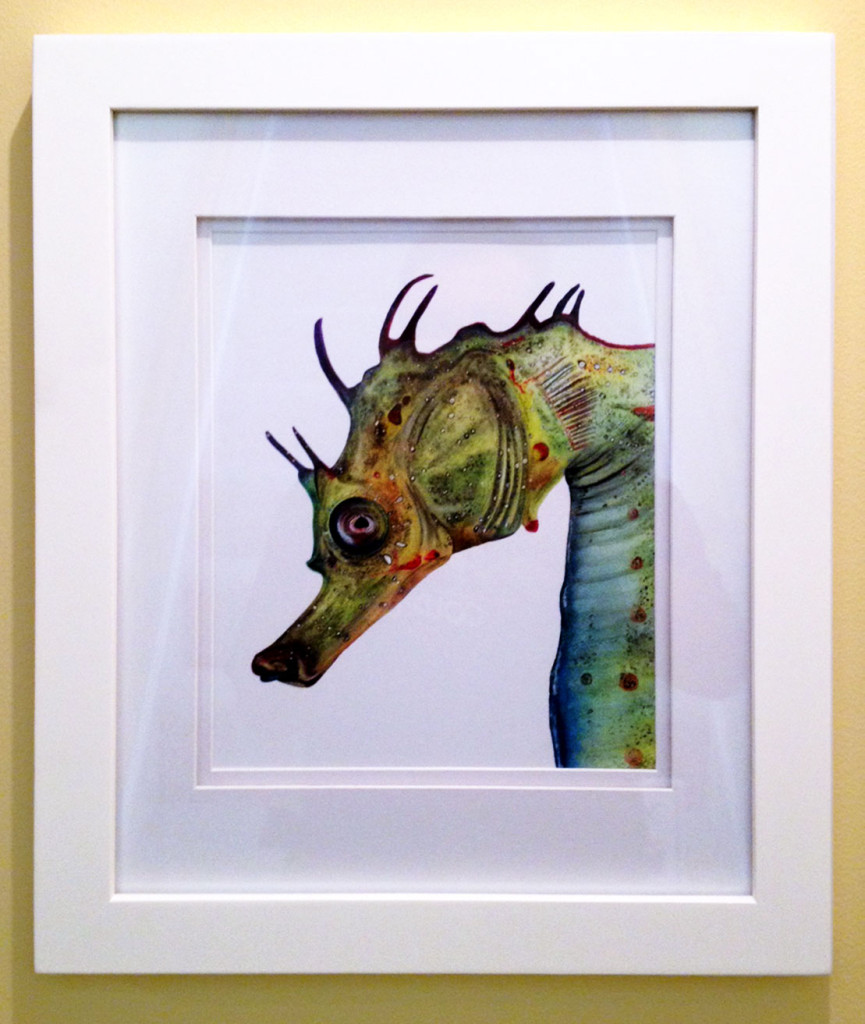 Today's painting, "Seahorse" by artist Damon Crook, doesn't need an explanation. Just look at it, remember that this is a watercolor painting, and WOW! This is what Damon told us about his painting:
"The close up of a seahorse is a stunning macro photograph taken by Igor Siwanowicz. It is one of the few detailed close up images of a seahorse that I have seen and Igor was kind enough to let me paint it in watercolor. It is definitely one of my favorite paintings as it is such an unusual close-up of a seahorse. The green translucence is almost like sea glass. Its luminosity leant itself to watercolor but it was still a delicate and challenging painting to do in watercolor."
Damon Crook
Dr. Damon Crook is originally from England but is now based in Cape Cod, where he produces photographic prints and watercolor artwork of insects, marine life and other colorful animals.
As a research entomologist he hopes that his artwork will help others appreciate and admire the wonderful world of insects.
Since living on the Cape, Damon has been heavily influenced by the coastal and beach environment which has proven popular with local art galleries. Damon sells most of his original paintings via Jen Villa at "The Little Beach Gallery" based in Hyannis, MA.
His recent series of shells has been popular on the Cape and online via his Manukaman Watercolors online shop. Damon prefers to paint from his own images but has been lucky enough to work with some of the world's finest macro photographers in getting super clean images to paint from.
These are then foam backed and sealed in plastic envelopes for protection which are also available from Stu-Art Supplies. Our Clear-As-Glass bags help protect your artwork when displaying them at local art and crafts shows.
Discover more paintings by Damon Crook on his Manukaman Watercolors ETSY website.
Subscribe to our Newsletter:
If you Like it, please Share it: