Invitation to 2015 Annual Hospice Volunteers Juried Art Show
|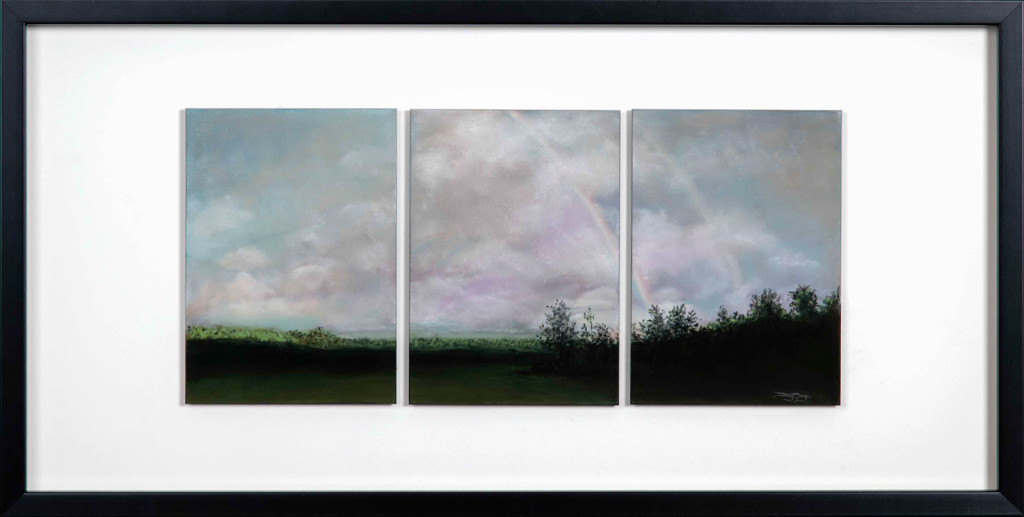 Opening Reception and Gala – Saturday August 15th, 2015 at 6:30 pm
"Promise" – a triptych of soft pastel over watercolor underpainting by Liberty, Maine artist Betsy Birge was one of 35 pieces chosen for the 2015 Annual Hospice Volunteers Juried Art Show at the Barbara Kramer Gallery, The Belfast Free Library, Belfast, Maine.
Come to the Gala and vote for the winner. You decide!
Half of all sales proceeds go to Hospice Volunteers of Waldo County.
Event: 2015 Annual Hospice Volunteers Juried Art Show.
When: From August 3 to 31, 2015.
Time: Monday to Friday: 9:30 am – 6 pm / Saturday: 10 am – 2 pm
FREE Admission.
Location: 106 High Street, Belfast, Maine 04915 (see map below).
About Hospice Volunteers of Waldo County
​Hospice Volunteers of Waldo County has been training volunteers to offer free, confidential, non-medical support and assistance to anyone with a life limiting disease or illness and their families since 1981. They are an independent organization reliant on donations from the community (they are a 501C-3 and all the services that they provide are free of charge). Their trained volunteers provide bereavement support to anyone in the community who is grieving the loss of a loved one. For more information, please click here.


About Betsy Birge
Betsy is an amazing artist. She has drawn and painted and created all her life. She is native to Maine and moved to the Belfast area in the early 1980's. In the late 1980's she discovered the art of decorative painting, opened her own business and things mushroomed from there. She taught many people to paint through the Adult Education program in Belfast for a number of years. She takes classes whenever she can fit them into her schedule to keep feeding her creative spirit. She finds being in Waldo county helps her in that regard. There are so many creative people here and it is such a diverse and beautiful spot. The possibilities are endless!
If you would like us to publish something about you, please click here.
Subscribe to our Newsletter:
If you Like it, please Share it: