New Kathleen Citrolo Gwinnett's paintings
|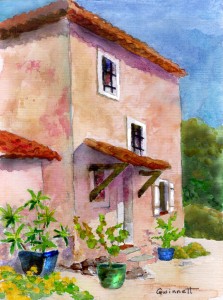 Kathleen Citrolo Gwinnett just added new images and a Provence section to her "France" pages on her website www.gwinnett-art.com.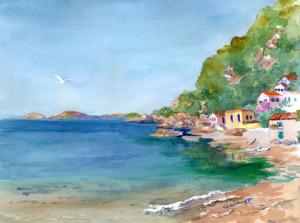 About Kathleen Citrolo Gwinnett
Kathleen is a native New Yorker and a graduate of Parsons School of Design. She lives in Burlington, North Carolina with her family and has exhibited her work throughout the state. Kathleen has produced many designs for the home furnishing market in the forms of flags, floor mats and kitchen linens. She has painted numerous commissions and home portraits, in North Carolina, and as far away as Canada and Sicily. Discover more about Kathleen Citrolo Gwinnett in her website.
If you would like us to publish something about you, please click here.
Subscribe to our Newsletter:
If you Like it, please Share it: