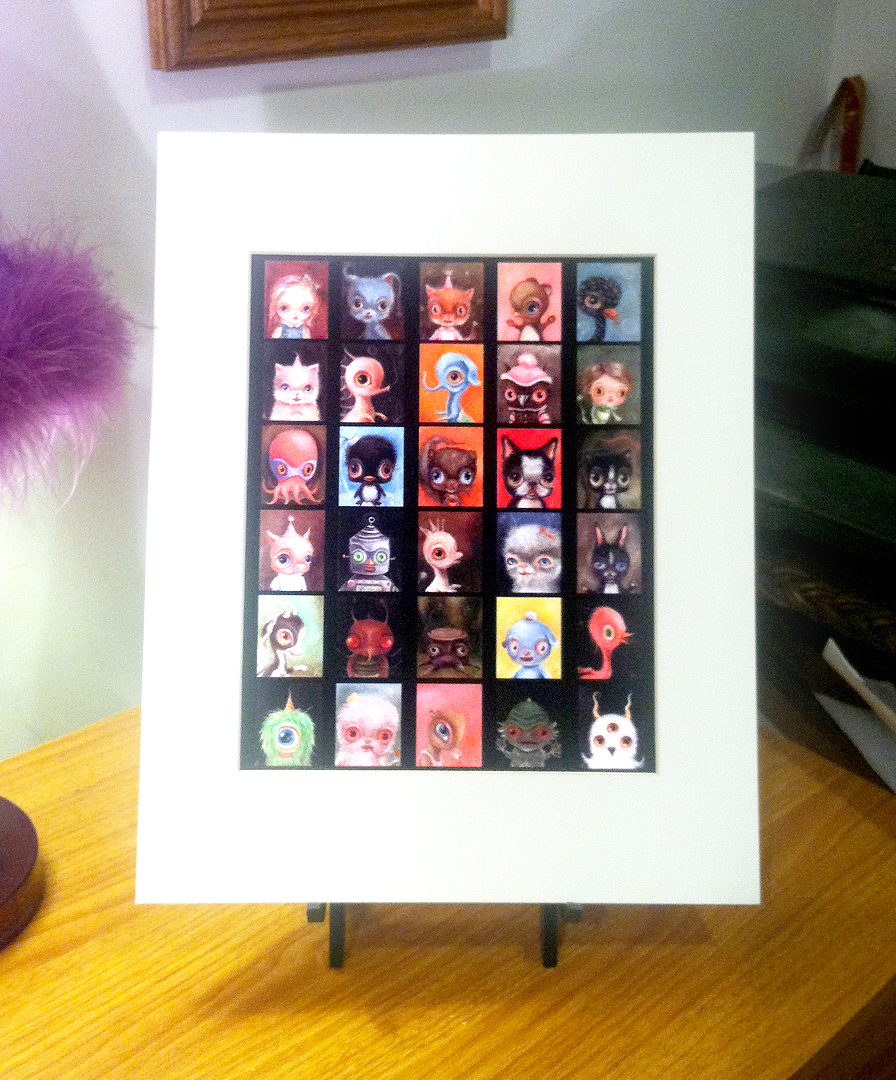 This WOW!!! is for a whole new world of imagination, full of wonderful creatures from the mind and the hands of one amazing (and really creative) artist: Vicky Knowles (Wibbley World). "Faces of Wibble" is a collage of 30 strange-but-lovely characters, created by Vicky for an online challenge called "29 Faces in February".
As Vicky told us:
"Even though the challenge called for 29 faces, I had one leftover canvas (I had the tiny canvasses custom made for me) so I painted one last face. They are portrayed in the order in which they were painted. Some of the creatures are recurring characters in my paintings, others are new to Wibbley World and will likely be seen again!"
You can find some of them here.
Share it: