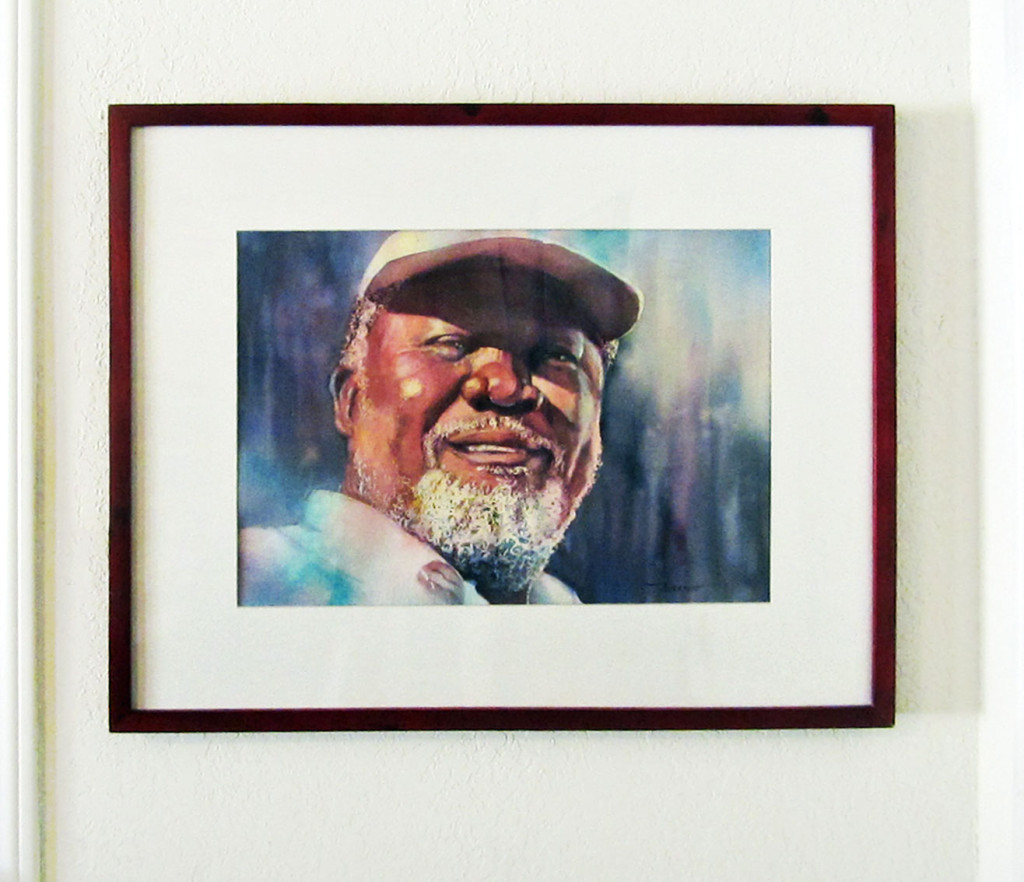 This WOW!!! is about spontaneity. Today's watercolor painting
"Friendly Guide"
by artist
Carol M. Peterson
it's a beautiful combination of casualness and an amazing control of the watercolor technique from the artist, creating an impressive portrait that shines not only because of the attitude of the "model" but also for the wonderful display of light and color. As Carol told us:
"This man was a Bahamian tour Guide that we had on a "feed the stingray" trip in the Bahamas. When I asked if I could photograph him, he smiled and posed. He had a very natural pose. He was very happy to pose and had a wonderful personality. This is a 15″ x 22″ watercolor with a fluid acrylic underpainting. I find that the fluid acrylic underpainting has little affect on the paper and watercolor acts as if their hasn't been anything done to the paper."
Carol M. Peterson loves to paint the feel of a person, observing and putting their personality into her colors and brushstrokes. "I find that small children are best painted with light watercolor washes on traditional watercolor paper," Carol says, "whereas older men lend themselves to a heavier treatment with dark watercolor on a gessoed surface."
Carol M. Peterson lives in Lubbock, Texas, where she paints with other artists on Thursday and enjoys "life drawing" on Friday at the Garden and Arts Center. In 2001 she decide to retire from South Plains College where she taught Computer Information Systems and started painting full-time. Since then, Carol M. Peterson has placed in many regional shows and has received "Best of Show" in seven of them. She is also a signature member of the Texas Watercolor Society and the Western Federation of Watercolor Societies.
Lately Carol has painted numerous commissioned portraits of animals and people, most of them in watercolor on traditional watercolor paper, on gessoed surfaces or with acrylic. Her portraits are impressive, but she also enjoys painting landscapes and flowers in watercolor.
Discover more about Carol M. Peterson on her website.
Subscribe to our Newsletter:
If you Like it, please Share it: