"A Path To A Cure" by Daniel Pollera
|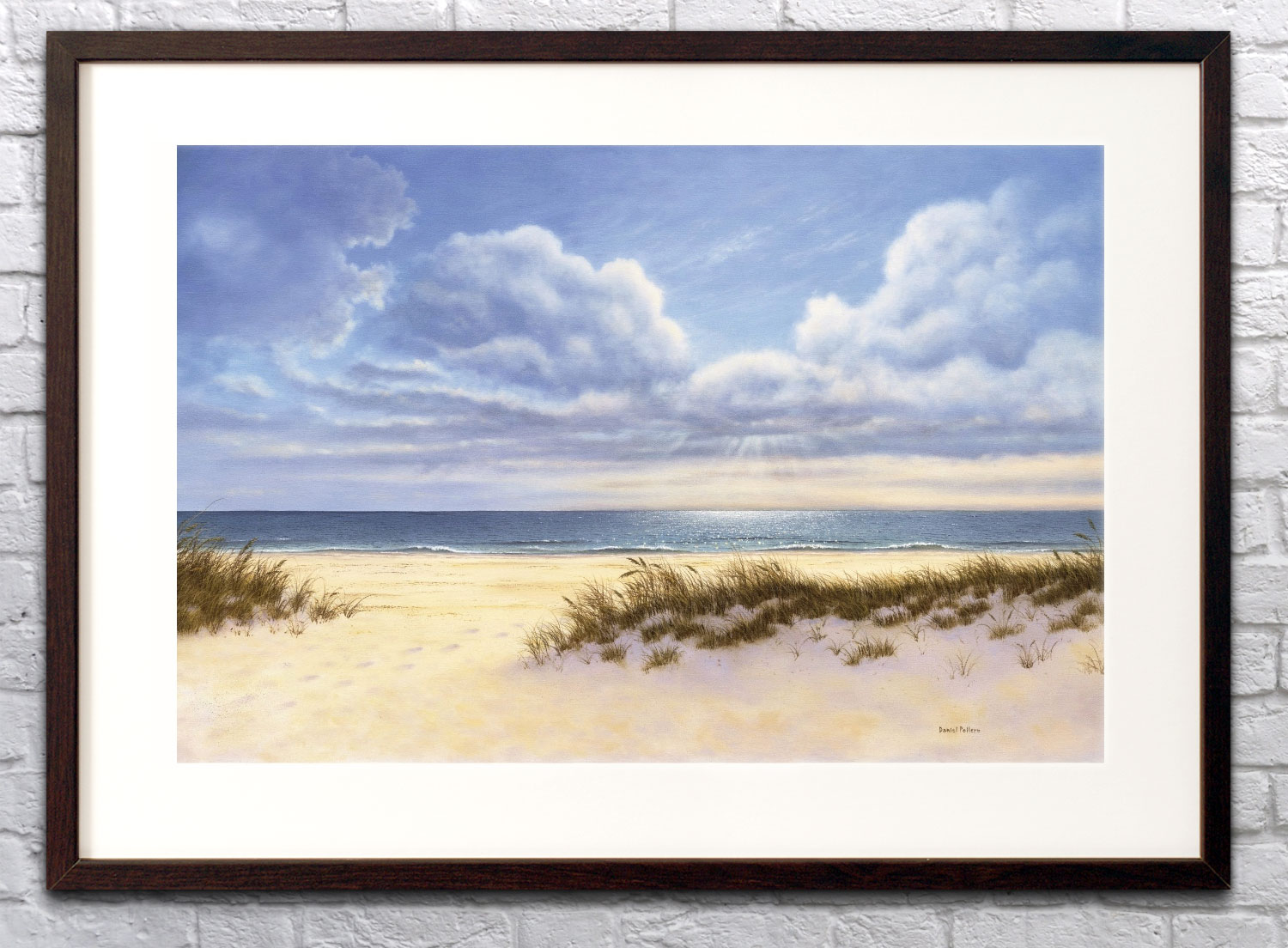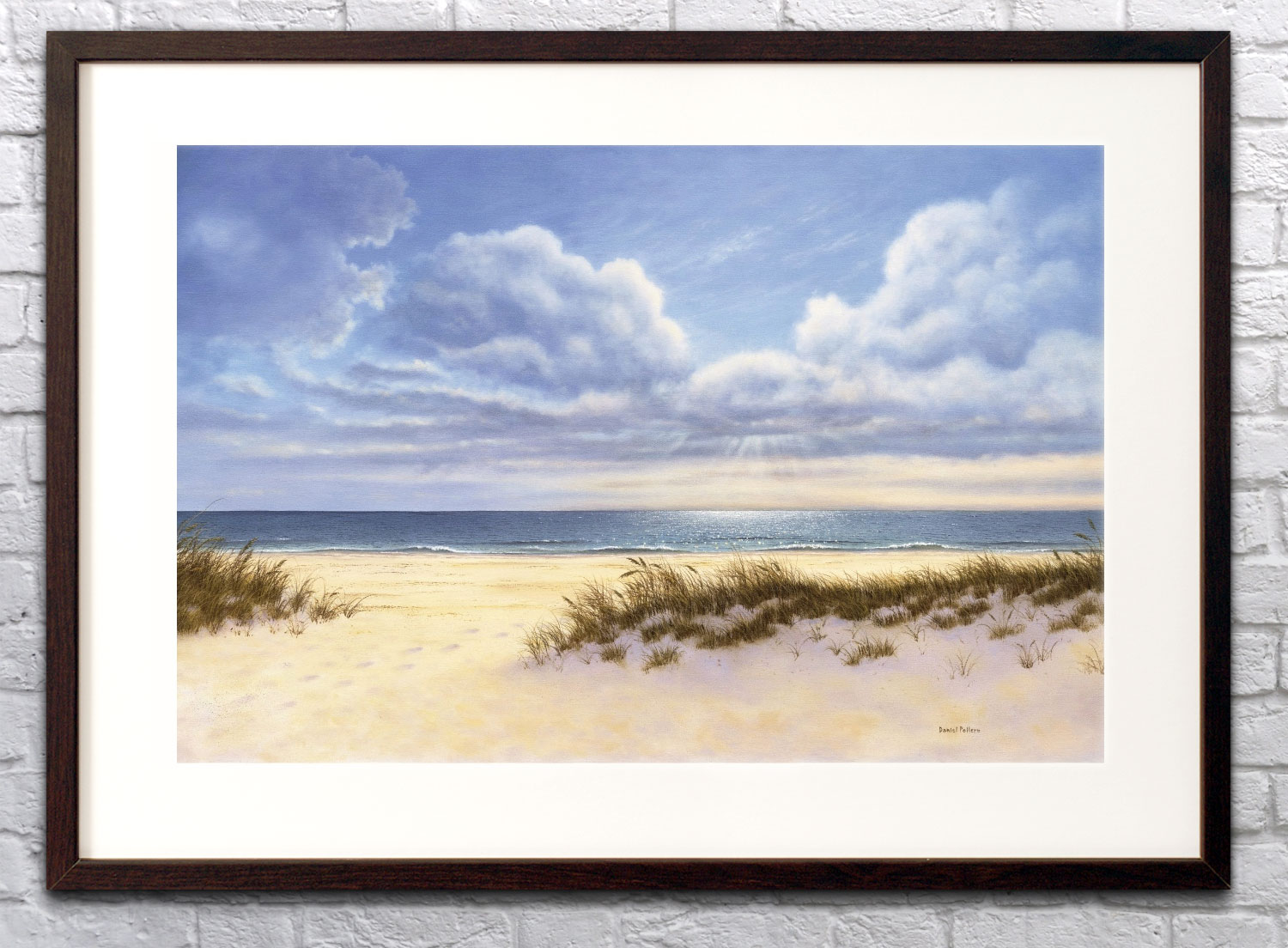 Today's WOW, "A Path To A Cure" by artist Daniel Pollera, is special for 2 reasons. The first one, obviously, is the painting itself. Yes, it's a painting. An impressive, almost breathtaking, piece of art. The second reason is related to its title, because this painting was commissioned by the Samuel Waxman Cancer Research Foundation.
Samuel Waxman had asked me to do a painting that reflected the mission of the Foundation and he wanted to make it into a poster. Ideas were racing through my mind as I thought about losing my mother to cancer and other friends to this dreadful disease. Sam is dedicated to finding a cure. When you think about it, isn't is reassuring to know that while we all wait to see if some day cancer will strike us or a loved one that somebody is out there working hard to find a cure? Sam is doing that, so I felt I needed to do my part to help him by creating this image.
Daniel Pollera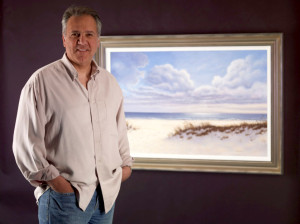 Daniel Pollera's painting will be viewed by the public for the first time on July 2 at the Original Fine Art Fair
ArtHamptons
, where it will be exhibited for sale and a portion of the proceeds will benefit the Foundation.
Signed posters of "A Path To A Cure" will also be available to the public at the Samuel Waxman Cancer Research Foundation's annual A Hamptons Happening on July 11, 2015. All proceeds will go to the Foundation.
Daniel Pollera's interest in art began at a very young age gravitating toward drawing and painting the surrounding coastline of Long Island. After a short study at SUNY Farmingdale in Commercial Art, he left to enter the family business and for almost 15 years Daniel took a sabbatical from painting. He obtained a Captain's License in 1977 from the United States Coast Guard and took passengers for hire on the open ocean. Through this experience and visual knowledge he was drawn to begin his painting again.
Although Daniel is primarily self taught he worked with Frances Norris Streit, a portrait and mural artist, assisting her on a 14' X 30' historical mural for the Roslyn Savings Bank. He also studied with Everett Molinari, a well respected President of the National Mural Society.
Daniel Pollera captivates his admirers by inspiring emotion and feeling through light and composition in his work.
Discover more about Daniel Pollera on his website www.danielpollera.com
The Samuel Waxman Cancer Research Foundation (SWCRF) was created in the early 1970s with one important mission: to eradicate cancer by funding cutting-edge research that identifies and corrects abnormal gene function that causes cancer and develops minimally toxic treatments for patients. Please visit their website: www.waxmancancer.org
Stu-Art Supplies is excited to be brought onboard with regards to the Samuel Waxman Cancer research Foundation "A Path To A Cure".
We thank Daniel Pollera for including us in this project and are ready to assist in framing not only his original work but the prints of this image.
Prints are going to be available at the show framed and ready to hang.
Stu-Art Supplies is always looking for ways to support local as well as national charities.
Subscribe to our Newsletter:
If you Like it, please Share it: