Custom mats for no additional cost
|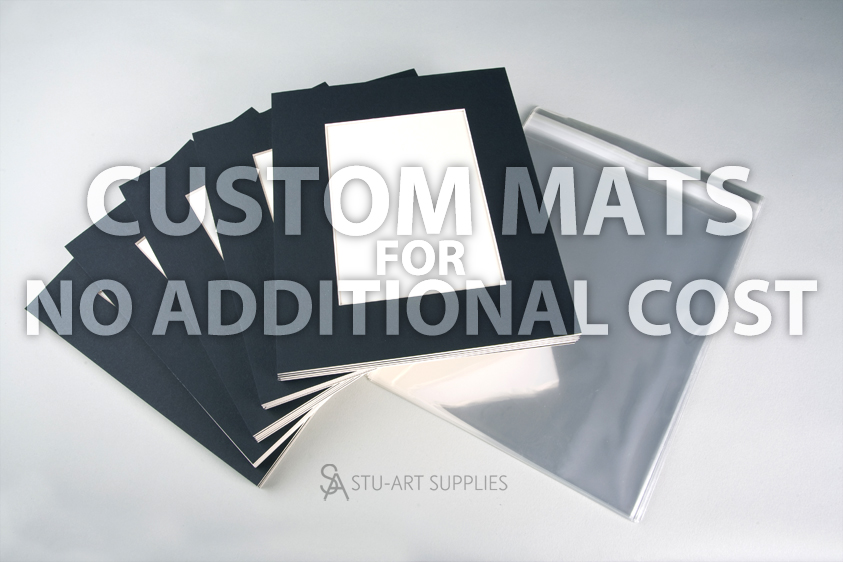 Why pay more for custom mats?
Stu-Art Supplies will cut mats to your exact specifications for FREE when you order any of our bulk packs of 25 or more identical mats.
The more you order, the more you save.
Click Here and Order Custom Mats for No Additional Cost
Stu-Art Supplies Show Packs are the most economical option when matting large amounts of work. Each Show Pack consists of 100 mats, backs and Clear-as-Glass bags, and are available as single or double mats.
For more information about our CUSTOM MATS, please contact us:

Subscribe to our Newsletter:
If you Like it, please Share it: