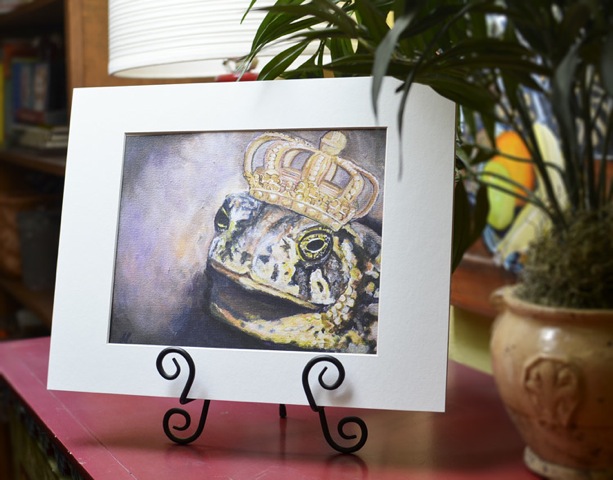 Today's WOW!!! is about fantasy. But today the toad is not a prince, it's a king. "King Toad" is a painting by Heather Sims. The painting depicts a regal image of the toad similar to the way kings have been portrayed for centuries. As we all know, it's not the crown but the attitude that makes the king and this toad has some serious attitude.
Heather told us:
"My toad's fantasy is to be a king. This painting was inspired by the NibbleFest Art Contest on eBay, and the theme was fantasy. My inspiration was from a toad we found one summer in our backyard."
Heather Sims is best known for her Polish Pottery Still Life series, that she started while living in Germany.
You can find more fantasies and other paintings on her website heathersims.com and buy them here.
Share it: