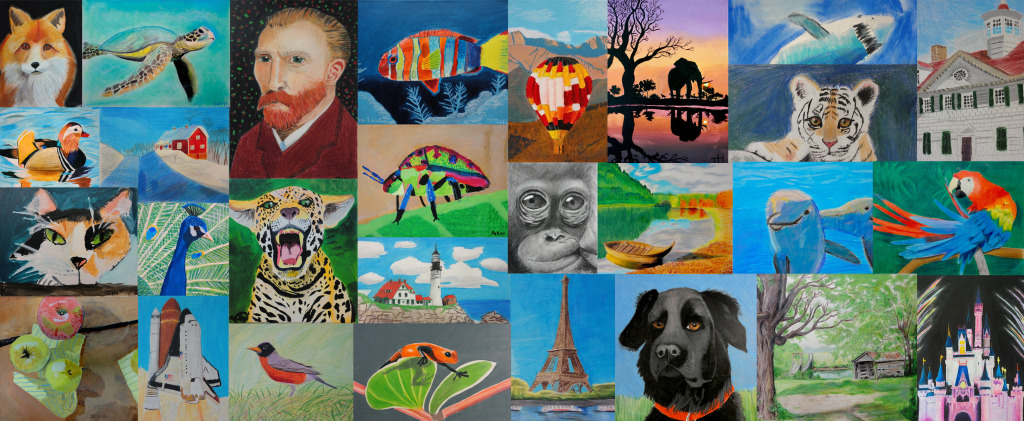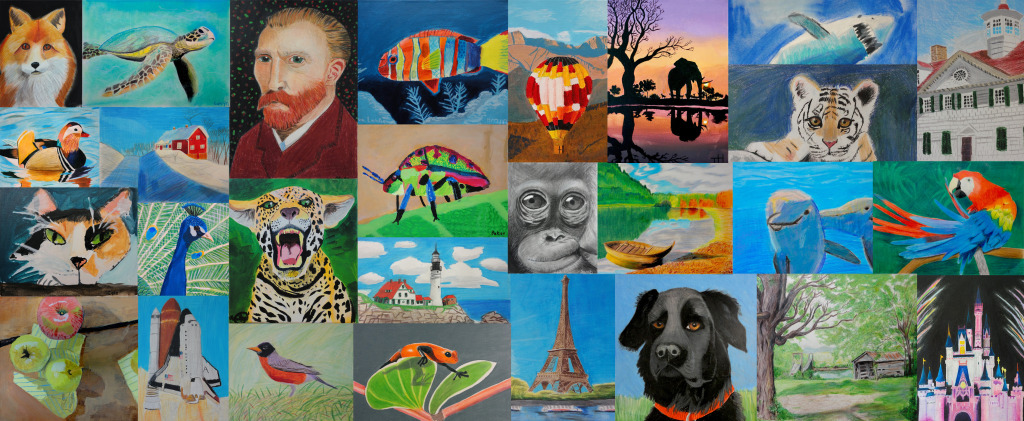 Today's a multiple WOW!!! It features the work of artist & teacher, Jason Fizer and his many extremely talented students. Jason created Fizer Fine Art LLC three years ago, located in the Roanoke Valley of Virginia, and since then he and his wife have been guiding child and adult students to fulfill their dreams of exploring art.
As Jason told us:
"Art is about seeing life from a new perspective. I'm thrilled as I watch my students grow artistically. With no more than 5 students in a class, I enjoy the quality time I have with each student and I find great joy in watching art impact their lives as a whole."
For Jason, art is about seeing life from a new perspective. He invites his students to "Come and See." He loves to hear them say they now see the world around them through new eyes.
You can see some of her student's artworks on our Facebook page.
Jason Fizer's own artwork inspires his students to achieve new heights. He teaches by example, drawing alongside his students to show them the process. He is accomplished in many types of media, from charcoal to pen-and-ink to acrylic and is excited about new opportunities for his life-sized sculptures. His sculpture of Andy Warhol was recently in a show at the Eleanor D. Wilson Museum alongside original works by Warhol and his contemporaries.
Find more information about Jason Fizer and his Fizer Fine Art classes on his website www.fizerart.com
Share it: