Invitation to Drops of Color – Fall Art Show
|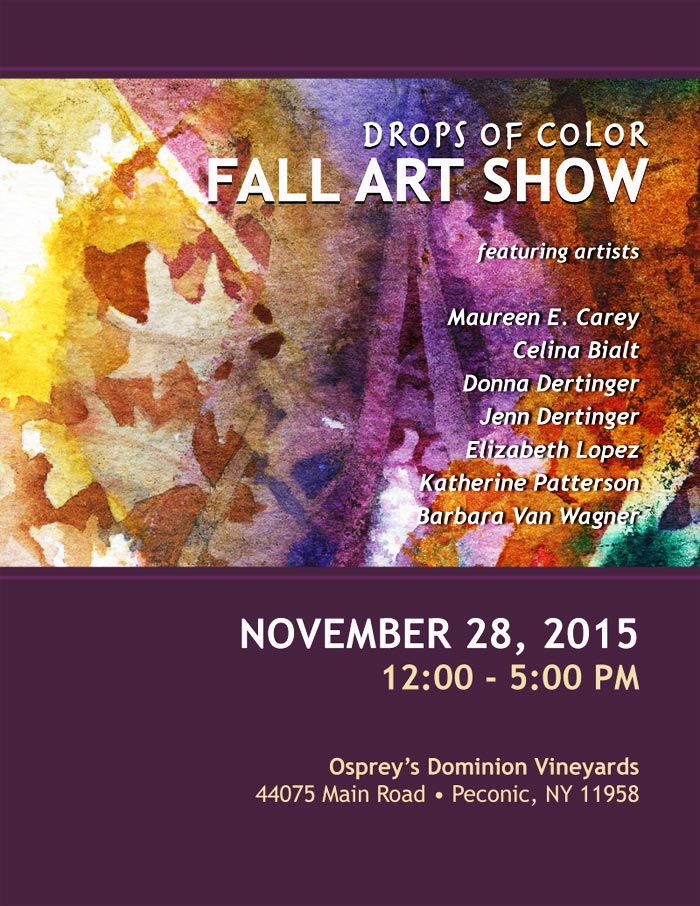 You are invited to Drops of Color – Fall Art Show in Peconic, NY
The exhibition will feature the following artists:
Maureen E. Carey
Celina Bialt
Donna Dertinger
Jenn Dertinger
Elizabeth Lopez
Katherine Patterson
Barbara Van Wagner
This special event will be held on November 28th from 12:00 to 5:00 pm at Osprey's Dominion Vineyard (Peconic, NY).
Event: Drops of Color – Fall Art Show.
When: November 28th, 2015.
Time: Saturday, 12:00 pm to 5:00 pm.
Place: Osprey's Dominion Vineyard
FREE Admission.
Location: 44075 Main Rd, Peconic, NY 11958 (see map below).
If you would like us to publish something about you, please click here.
Subscribe to our Newsletter:
If you Like it, please Share it: