Invitation to Exposition Collective Internationale (Quebec)
|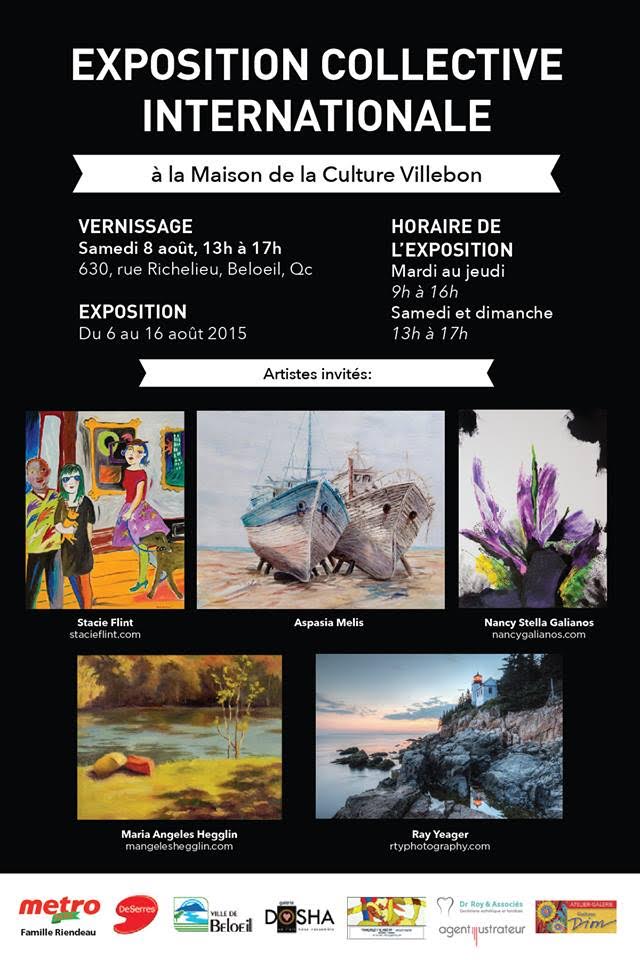 Opening Reception – Saturday August 8th, 2015 between 1pm – 5 pm
Featured artists: Stacie Flint, Ray Yeager, Nancy Stella Galianos, Aspasia Melis and Maria Angeles Hegglin.
Event: Exposition Collective Internationale.
When: From August 6 to 16, 2015.
Time: Tuesday to Thursday: 9am – 4pm / Saturday and Sunday: 1pm – 5 pm
Place: Maison de la Culture Villebon
FREE Admission.
Location: 630, rue Richelieu, Beloeil, Quebec J3G 5E8, Canada (see map below).
If you would like us to publish something about you, please click here.
Subscribe to our Newsletter:
If you Like it, please Share it: