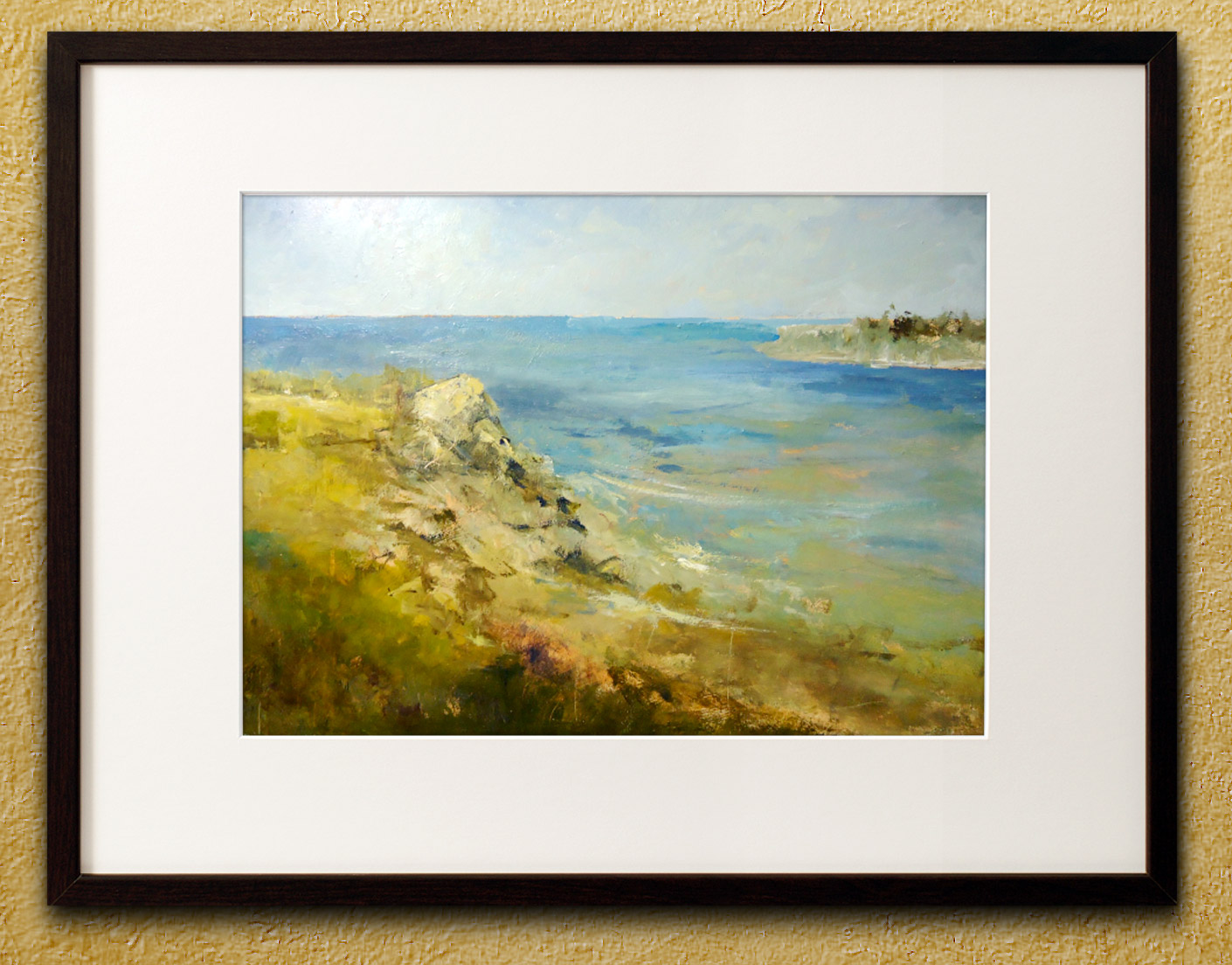 "Kings Park Bluff" Acrylic painting by Joan Sicignano © 2015 using mats and frames from Stu-Art Supplies.
This WOW!!! is about vision and technique. It's about how artist Joan Sicignano, moved by this magical setting was inspired to do a plein-air painting. She was capable of not only capturing the essence of the location but also adding a personal touch to it. Today's acrylic painting "Kings Park Bluff" not only shows us how beautiful that place is, but also how special it must be for the artist. As Joan told us:
"During the summer my friends and I go to various locations to paint at the lovely landscapes of Long Island. Kings Park Bluff is located in Smithtown and it's one of our favorite places to paint."
Joan Sicignano is an amazing artist from Long Island, New York. She has been studying art for more than 30 years since her children were toddlers. "I am still a student of art, and will be for the rest of my life." Her work consists of landscapes, still life and sometimes portraits. Joan belongs to various art groups, participates in local shows and has won numerous awards for her watercolor, acrylic and oil paintings. Her work hangs in the homes of many collectors throughout the country. As she likes to say: "It is with great joy that I look forward to painting every day."
Discover more about Joan Sicignano on her website and on her blog.
Subscribe to our Newsletter:
If you Like it, please Share it: