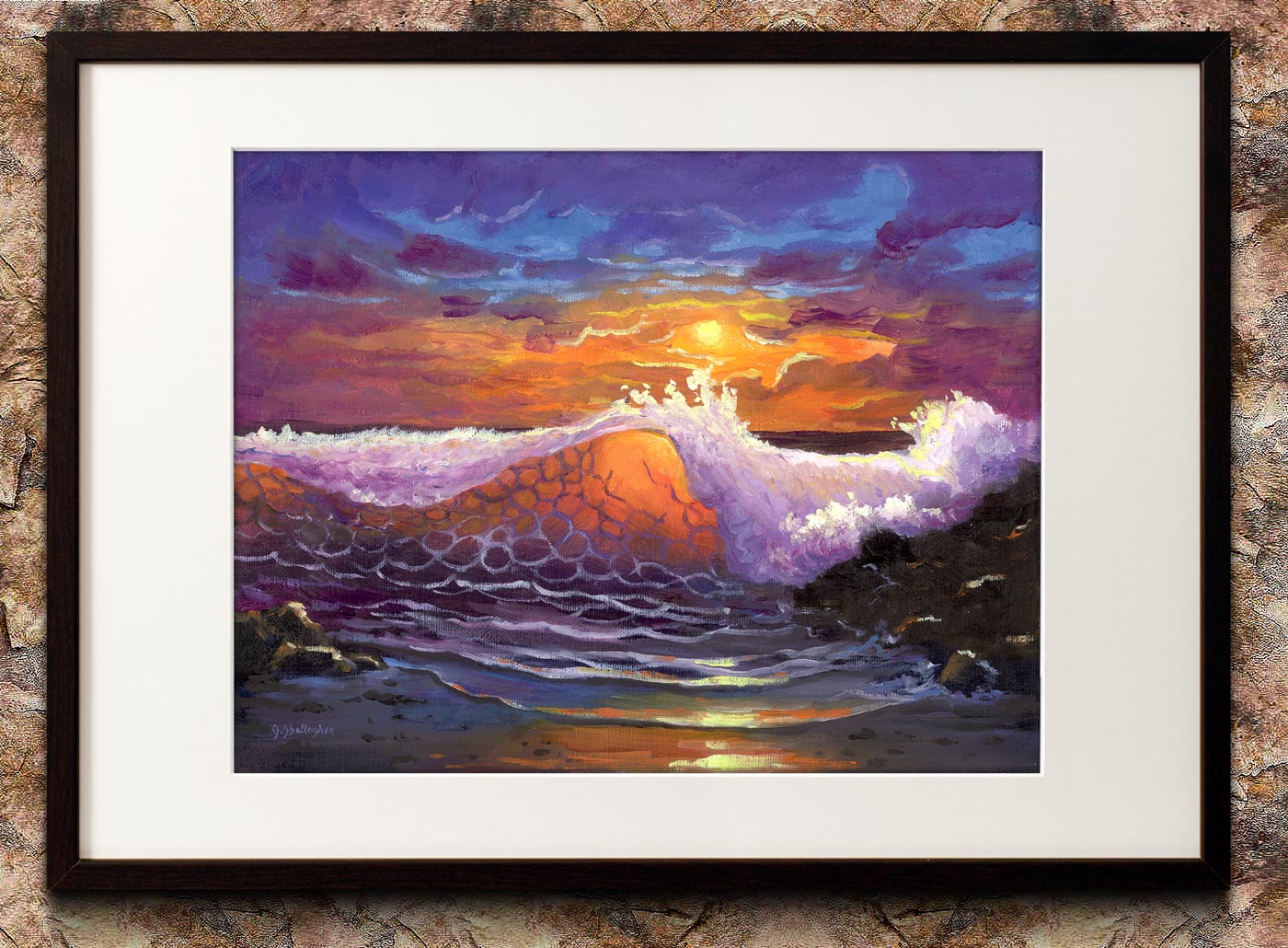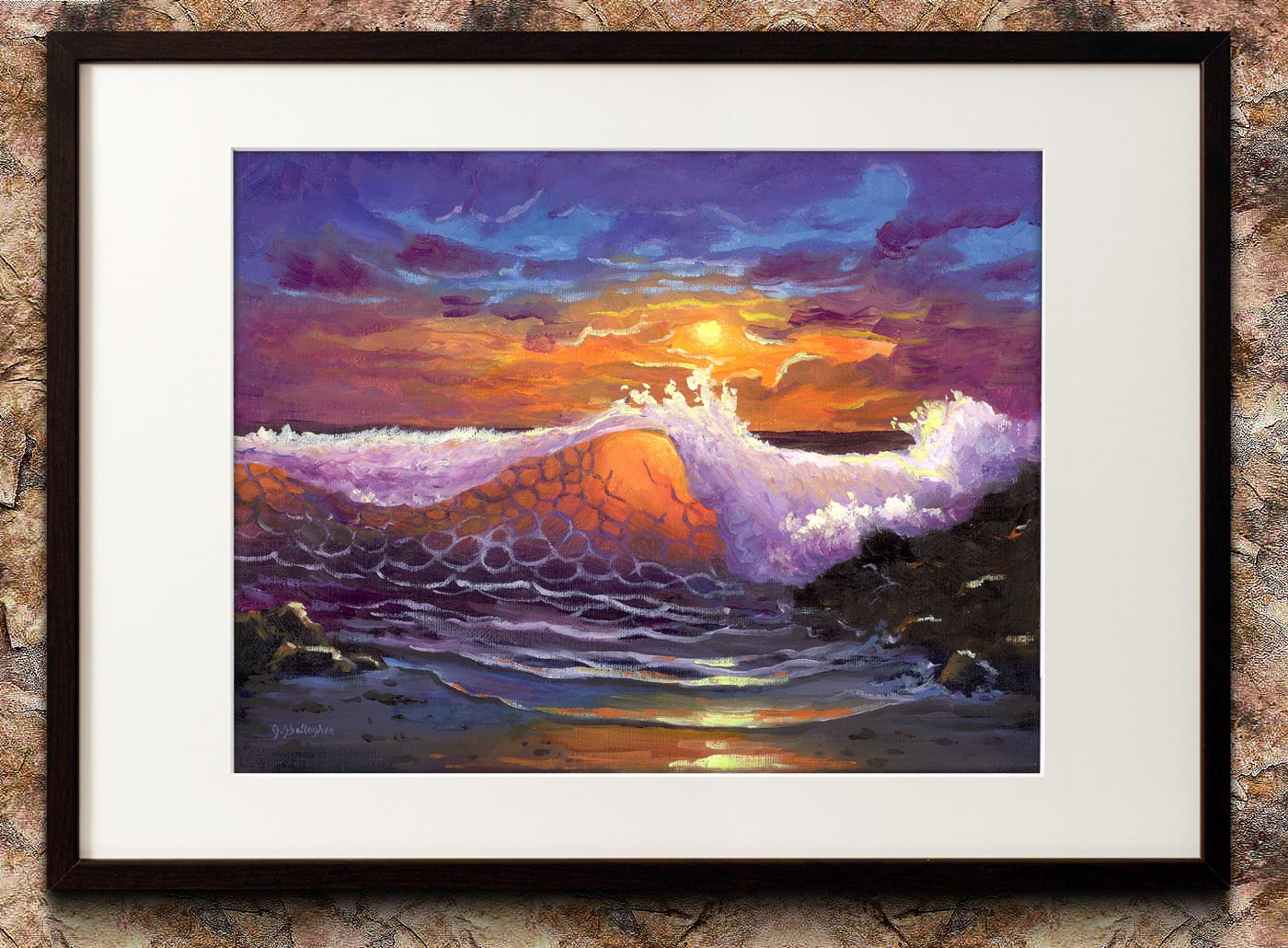 We could spend hours looking at today's WOW!, "Rolling Thunder," a painting by Joe Gallagher, and we would still be finding new details. It is not only hypnotic, Joe's painting transports you to another place, almost to a different planet.
"For the painting "Rolling Thunder", as with much of my art, I was inspired by beautiful scenery while on one of many adventures. I love to travel and experience new things. This particular scene is from a trip to Santa Monica with my daughter. While the specific scene has special meaning to me, it is universal enough to resonate with many viewers. A review of my website reveals more of this approach as I paint about the people, places and things that have special meaning to me but appeal to the masses."
Joe Gallagher
Raised in Lancaster, PA, Joe Gallagher developed an interest in oil painting at a young age from his mother, also an artist. "It was on a childhood vacation in Boston when, without a camera, I needed a way to capture the scenes, most notably the Navy Ship USS Constitution…"Old Ironsides." I painted that ship over and over again for more than a year, which led to a life long passion for painting American Landscapes and Seascapes."
"I had some formal art training throughout high school, college and beyond but the greatest growth came from one on one work with several artists in the mid-Atlantic region. Inspiration also comes from studying the luminous works of the Hudson River School artists. Hopefully, you can see some small influence in the colors and rush strokes in my paintings," Joe told us.
Joe Gallagher currently lives in Medford, NJ. This is why to this day so many of his scenes are still of the Mid-Atlantic Region.
"My oil paintings typically capture the brilliant effects of light on nature."
"The subjects are broad…I paint of places, songs, and moments that have special meaning to me. Each painting comes with a few words or lyrics about it's meaning," he says.
"My works are like stories about my life and experiences. As I grow, so does my art."
Joe Gallagher is also available for commissioned paintings, if you have a favorite scene you wish to capture. Click here to contact him.
There are more amazing paintings available and for sale on Joe Gallagher's own website JOE GALLAGHER FINE ART.
Joe Gallagher uses mats and frames from Stu-Art Supplies.
Subscribe to our Newsletter:
If you Like it, please Share it: