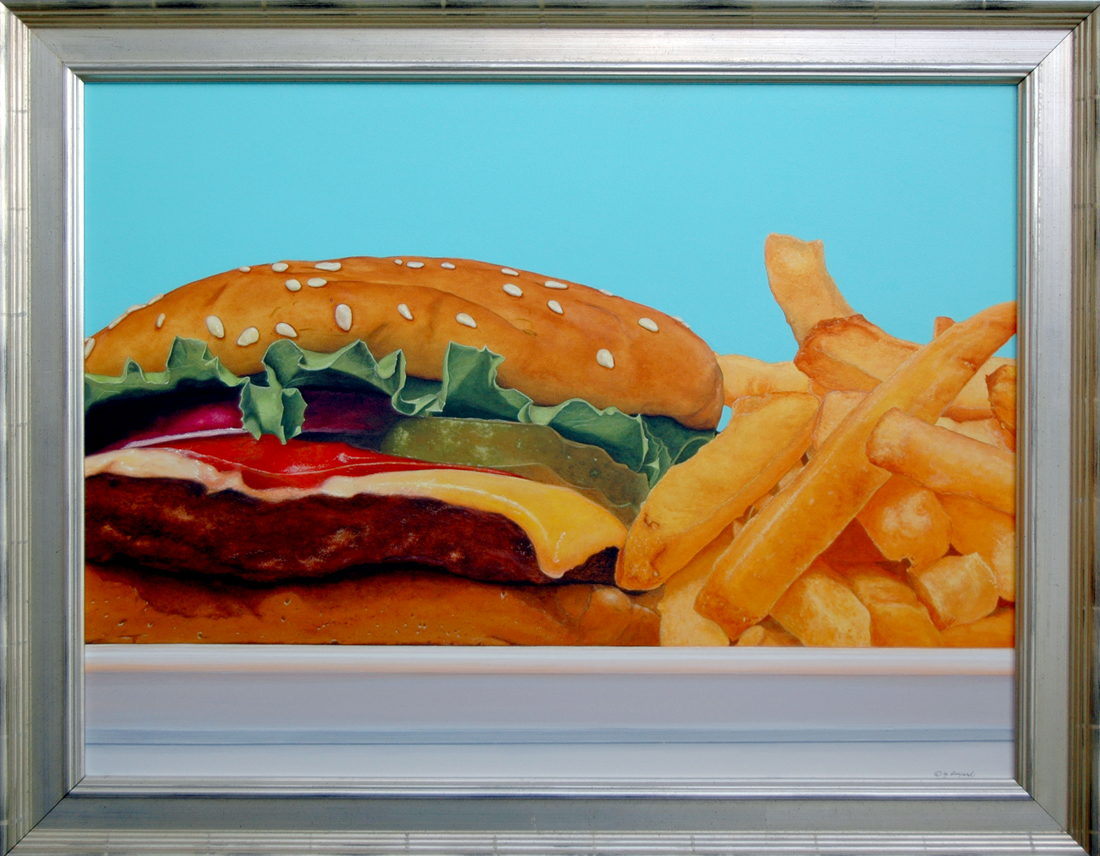 Look at this picture. Now look again. Yes, WOW!!!. It's a painting, by Gordon Inyard, one amazing photorealistic artist who is able to recreate in a painting any detail of what his eyes can see. This painting, named "Burger & Fries", is a perfect representation of one of our favorite foods.
As Gordon says:
"Burger & Fries is an acrylic on board painting of the quintessential and universally recognized American food combo. I made the fries well done, just the way I like them."
Gordon Inyard's work includes vintage signs and a collection of classic diners. Take a look at his website, gordoninyard.com, and be ready for a lot of "WOWs!!!".
Share it: