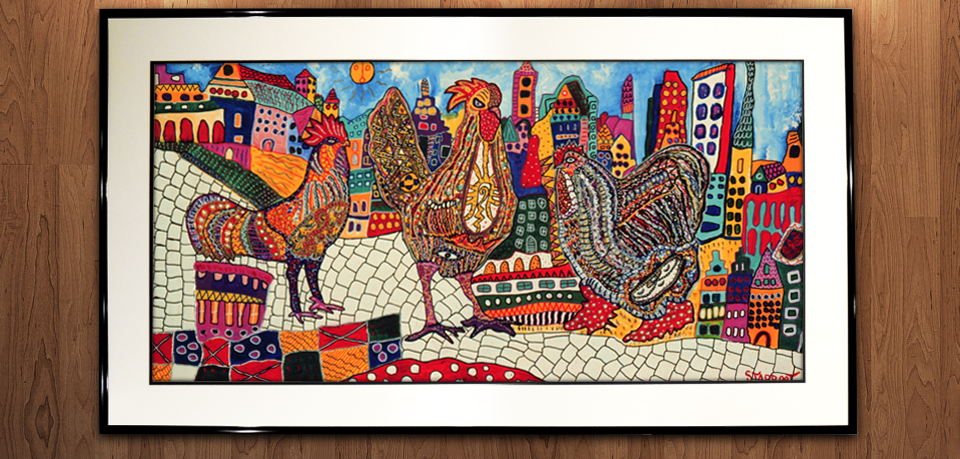 This WOW!!! is about details and discovering more than meets the eye. Starroot defines herself as a visionary folk artist and her painting "When the chickens came to town" is full of details in form and meaning.
As she told us:
"The painting was inspired by one summer experiment of letting many chickens loose on our land."
The result is a mix of colors, forms and symbology. The closer you look, the more details you discover. Starroot works mostly in acrylic and ink on canvas. Her style draws from a fusion of nature, ancient symbols and wild imagination.
Enjoy Starroot's creativity on her own website starroot.com
Share it: